Members are BMW Teamsters Again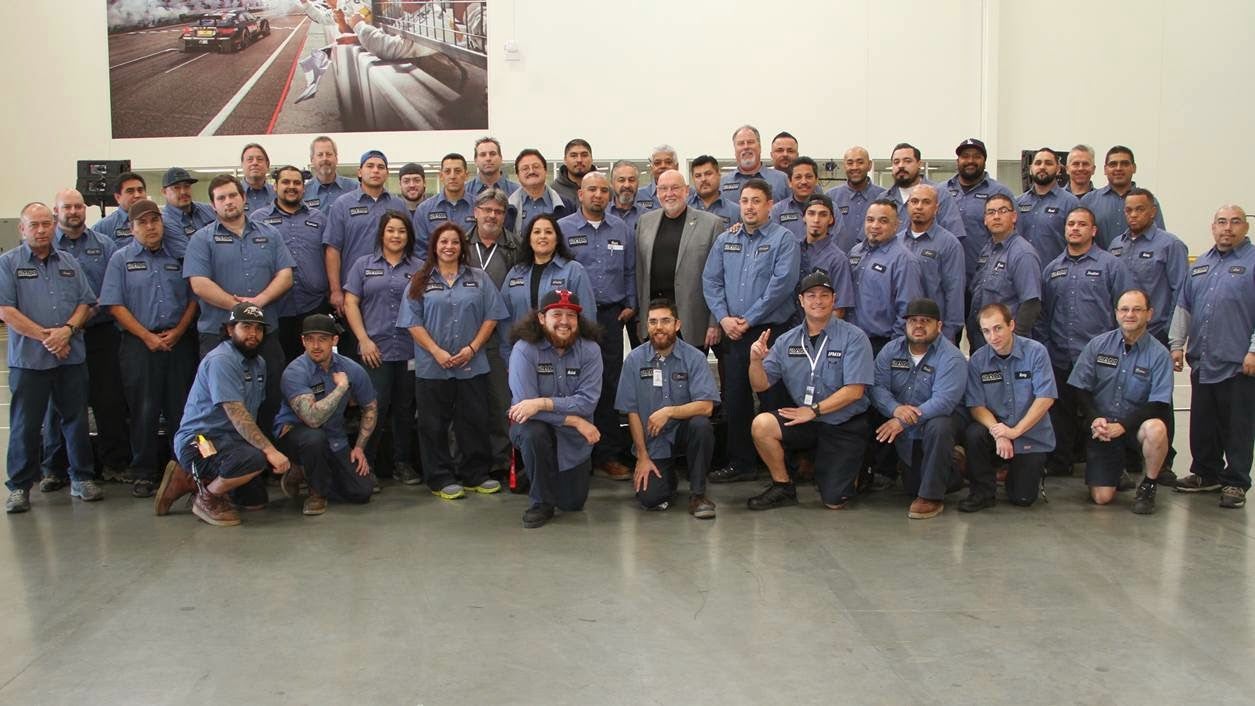 Ten years ago, Local 495 in West Covina, Calif. saved Teamster jobs when BMW outsourced management of a facility to a third party. Originally, the members were all going to be fired.
After an international campaign against BMW by the Teamsters Union, Local 495 was able to hammer out a landmark agreement which protected the members. Under the agreement, Teamsters received job security for 10 years, regardless of whether a third party was hired to run the BMW facility.
Recently, Local 495 was preparing for negotiations with the third-party management company when BMW contacted the local. They wanted to discuss bringing the bargaining unit back in-house.
After several meetings, these workers are now BMW employees again. An agreement was reached where BMW will assume management of the plant again and members will get back benefits they lost.
"We have reached an historic agreement with BMW, and they are terminating the third-party agreement and reassuming the entire membership and our contract to once again make our members proud, full-on BMW Associates as well as Local 495 members," said Bob Lennox, Secretary-Treasurer of Local 495.
The 74 hardworking Teamsters, once again BMW employees, are thrilled.
"I've got a great group of co-workers and we have been number one at BMW facilities for years. This group does outstanding work. To be able to go back and be employees again means a lot for everybody," said Rosendo Cardenas, assistant shop steward, who has worked there for 19 years.
Ten Years Ago
In June 2011, BMW told 65 Teamsters that the day their contract expired, their jobs would be outsourced to a third party. With only a few weeks before the contract expired, Local 495 and the International Union sprang into action to save the jobs. The union held rallies and demonstrated outside of BMW dealerships. Members of the U.S. Congress got involved, as did the international labor community. The union even flew banners from airplanes outside of major league sporting events.
The massive campaign designed to counter-attack BMW was successful and Local 495 negotiated the 10-year agreement. Shortly after the agreement was reached, a third party was hired to run the facility and manage the Teamsters working there.
"We kept up a solid relationship with BMW—even after what they did—hoping that perhaps one day make them BMW employees again," said Jim Lennox, a business agent for Local 495. Now BMW is terminating the third party that was hired to run the facility and reassuming the entire membership.
"We've come a long way since our departure from BMW. These last 10 years were a grind," said Albert Bautista, chief steward, who has also worked there for 19 years. "These guys kept on pumping, though, and our local is phenomenal. The Teamsters gave us a lot of support."
« Previous
Next »