Detroit 7up Workers Continue ULP Strike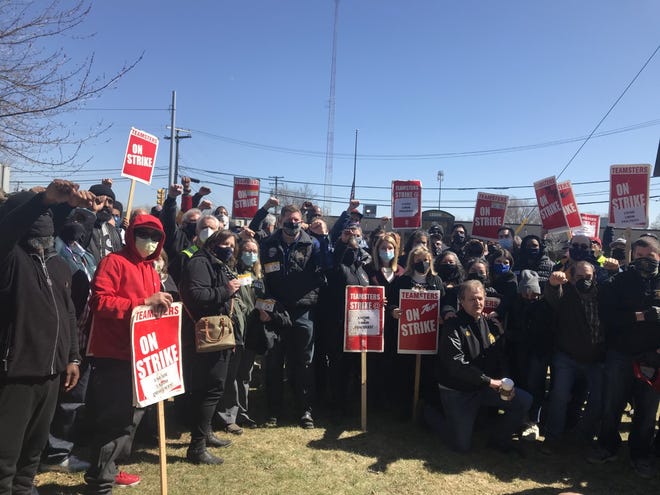 Picketing May Expand to Shopping Centers
Workers at the 7up/Dr. Pepper warehouse facility near Detroit continue their ULP strike as they fight for a fair contract. For the past weeks, members of Local 337 on the strike line have had the support of members of congress, the local UAW and community organizations.
Last week, Michigan State Representative Cavanagh joined striking Metro Detroit 7UP workers on the picket line of their unfair labor practice strike. Michigan Congresswomen Rashida Tlaib, Debbie Dingell, Haley Stevens as well as Lieutenant Governor Garlin Gilchrist and Senator Gary Peters have all come out to the line to support the strikers.
The workers, who have been picketing 24 hours a day since March 11, are striking over the beverage company's refusal to bargain in good faith. The workers, including delivery drivers, warehouse workers, mechanics and other staff, are pushing back against 7UP's two-tier wage system and the use of CDL B drivers and non-CDL drivers to cut wages. They are also outraged with 7UP's refusal to recognize Martin Luther King Jr. Day as a paid company holiday. All the workers, who persevered during the pandemic and remained on the job, deserve good wages. The local union is considering expanding the scope of picketing to include shopping centers.
*See related article in Detroit Free Press and Fox News broadcast
« Previous
Next »