From the Ports of LA and Long Beach to the Universal Boardroom

ULH/Universal Intermodal Services has been misclassifying and abusing workers for years, putting profits before drivers at almost any cost. While corporate executives sit in their Detroit offices and prepare to brag about their profits in their April 29 shareholders meeting, Southern California port truck drivers are fighting for their basic rights.
ULH must respect drivers' rights and bargain for a fair contract. As long as Universal continues to exploit and misclassify them, drivers will speak out and make sure that nobody can ignore Universal's shameful and illegal behavior. As long as working people across California come together to expose Universal's lawbreaking, the risks are higher than ever for ULH shareholders.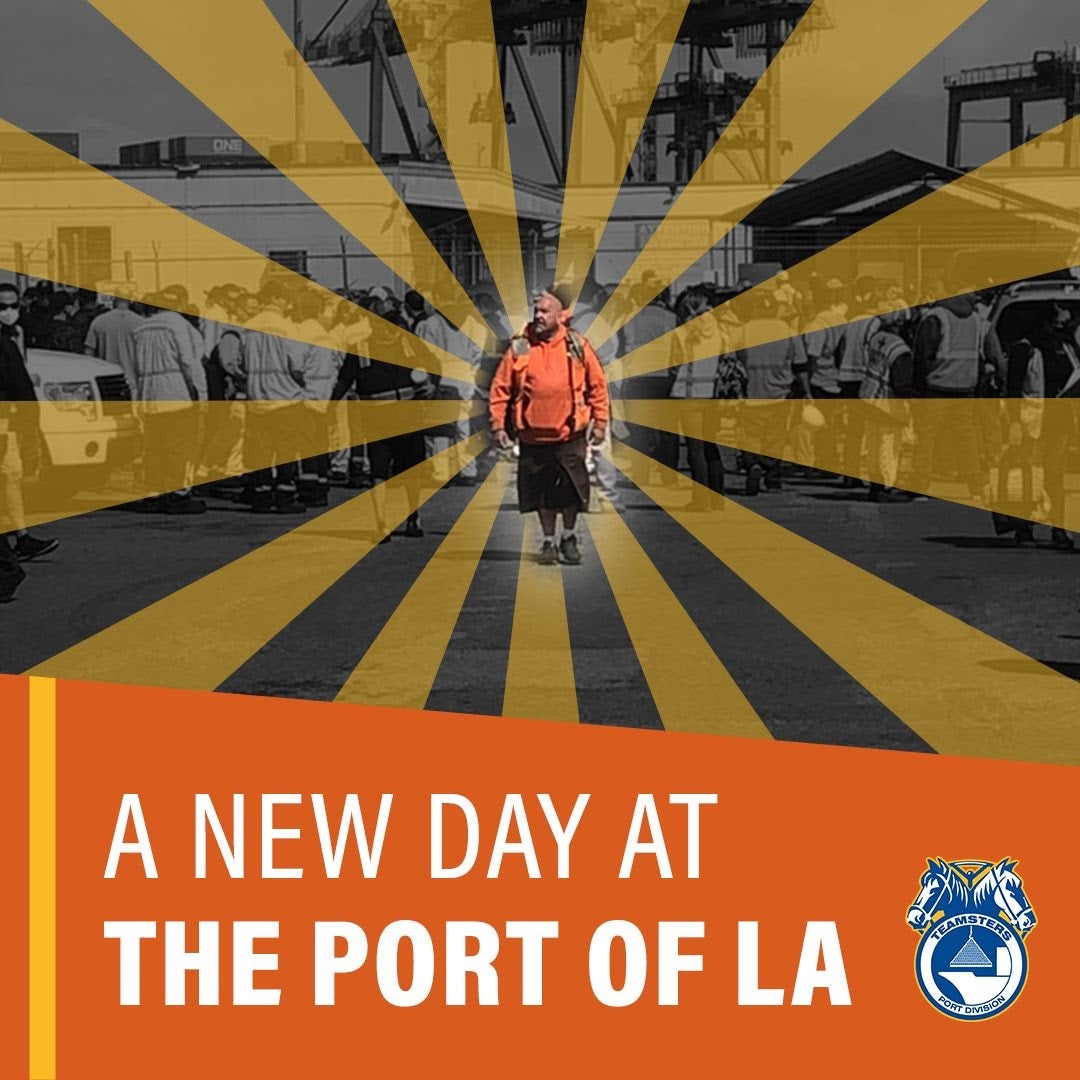 Just two weeks ago, truck drivers in Southern California went on strike to protest after years of misclassification and illegal firing. In solidarity, dockworkers with ILWU walked off the job to shut down one of the Port of LA's seven major terminals. And now, we are taking the fight from the Ports to Universal's boardroom.
« Previous
Next »