Georgia Teamsters Demand Senate Take Up PRO Act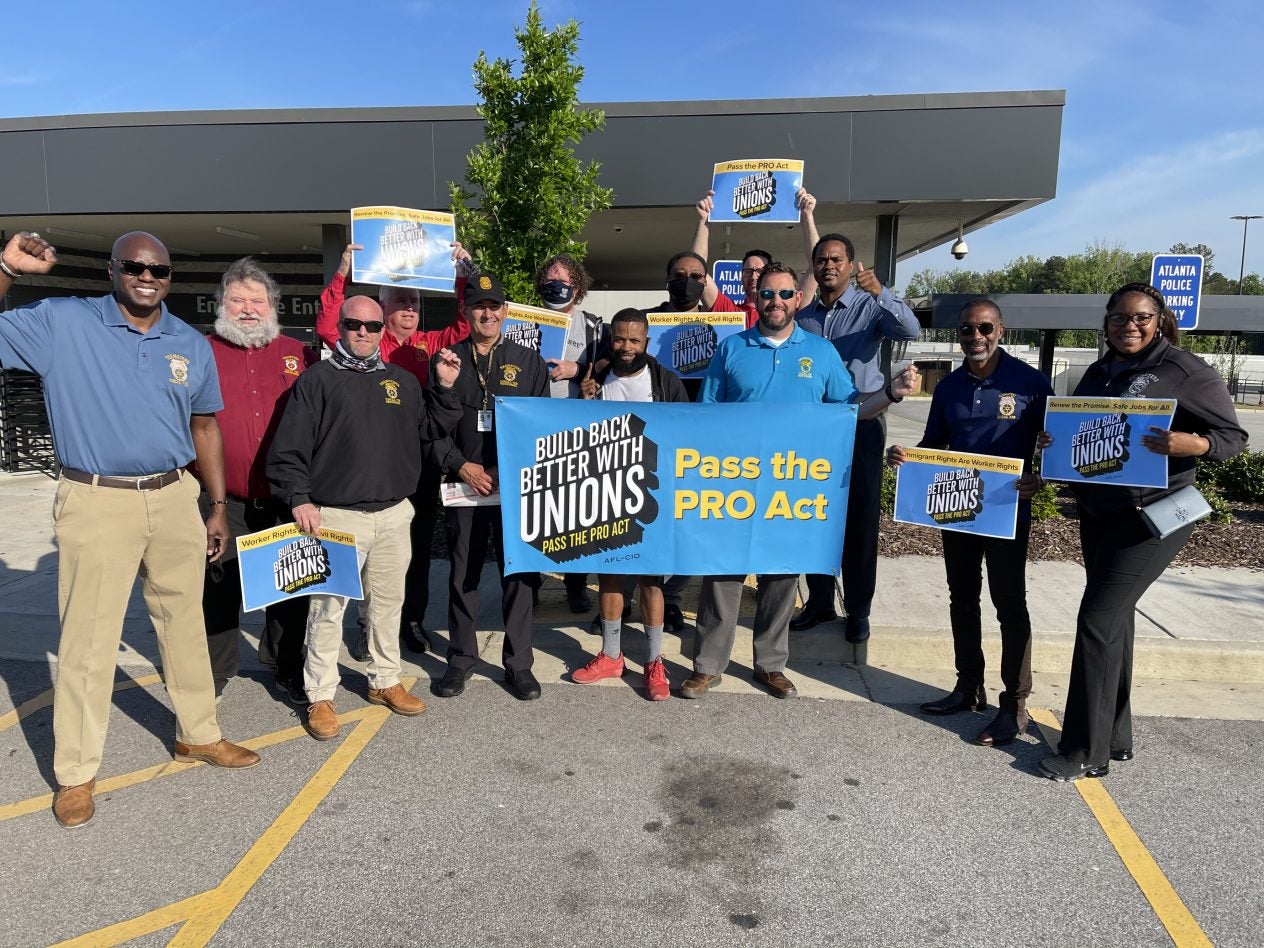 Atlanta UPS Teamsters were joined by other area union workers outside their facility yesterday to demand that the Senate move forward with its approval of the Protecting the Right to Organize (PRO) Act, legislation that would provide updated protections for unions and workers.
Chuck Stiles, Vice President at Teamsters Local 728, said the event was meant to draw attention to the cause of workers whose rights are being stifled by antiquated laws on the books that give states and corporations the ability to crack down on workers seeking to join together and advocate for better wages, benefits and working conditions.
"For too long, workers have been hampered by an out-of-date National Labor Relations Act (NLRA) that employers repeatedly violate, blocking workers' ability to exercise their right to bargain," Stiles said. "The PRO Act would level the playing field and give workers a fair shot when they organize to have a voice in the workplace."
The PRO Act, the most comprehensive pro-labor legislation in decades, gives workers and unions more power to negotiate with employers, companies and executives and imposes more meaningful penalties on employers who violate the law. The House approved the legislation in March, but the Senate has yet to take it up.
The measure increases penalties on employers who break the law and gives workers a private right of action if they've been terminated for union activity. It prohibits the use of coercive activities like captive audience meetings and establishes a process for mediation and arbitration to stop stalling tactics at the bargaining table and help parties achieve a first contract.
Importantly, the bill addresses rampant intentional misclassification under the NLRA and ensures that misclassified workers are not deprived of their right to form a union. It also would crack down on bad actors by streamlining procedures to grant swift solutions to workers. And it would update the NLRA to make it to apply to today's 21st century workforce.
Research shows that workers want unions. However, there is a huge gap between the share of workers with union representation and the share of workers that would like to have a union and a voice on the job. So-called right to work is a big reason for that, but the PRO Act would override such state laws that have kept the wages of hardworking Americans down.
It's time for people to have the power!
« Previous
Next »