White House Proposal Promises Millions of New Union Jobs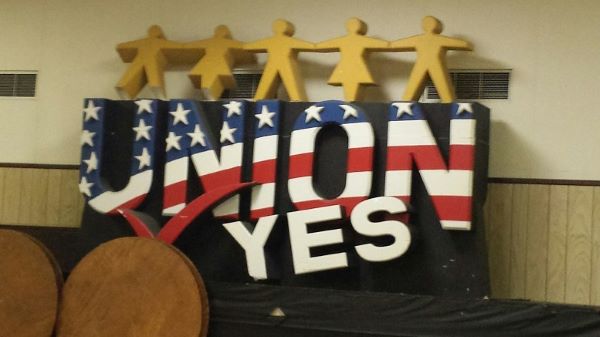 The White House is prioritizing putting America back to work in quality jobs that support families. And today the Biden administration took another step in doing so with the unveiling of its 2030 greenhouse gases reduction timeline that with the right labor standards and protections will result in the creation of millions of good-paying union jobs.
These "green" jobs will employ line workers and laborers who will lay thousands of millions of transmission lines for an upgraded power grid; cap abandoned wells, reclaim mines and stop methane leaks; build more efficient electrical vehicles and charging infrastructure; and expand carbon capture and green hydrogen in producing cleaner steel and cement. Taken together, it will a boon for the growth of the nation's middle class while creating a healthier environment.
"The economy never remains stagnant," Teamsters General President Jim Hoffa said. "The U.S., and indeed the world, are facing new challenges that must be addressed and governments need to empower workers so they can handle these tasks. Today's plan unveiled by the White House does so. Hardworking Americans can receive a fair wage and benefits for their work to care for their loved ones while moving the nation forward at the same time."
The history of good-paying jobs within some of these nascent industries has not been stellar. But by coupling their growth to President Biden's insistence that these be union jobs, the Teamsters are confident that working Americans can be part of the solution that will ensure a better country for generations to come.
« Previous
Next »