Wisconsin Teamsters Help Deliver School Superintendent Candidate to Victory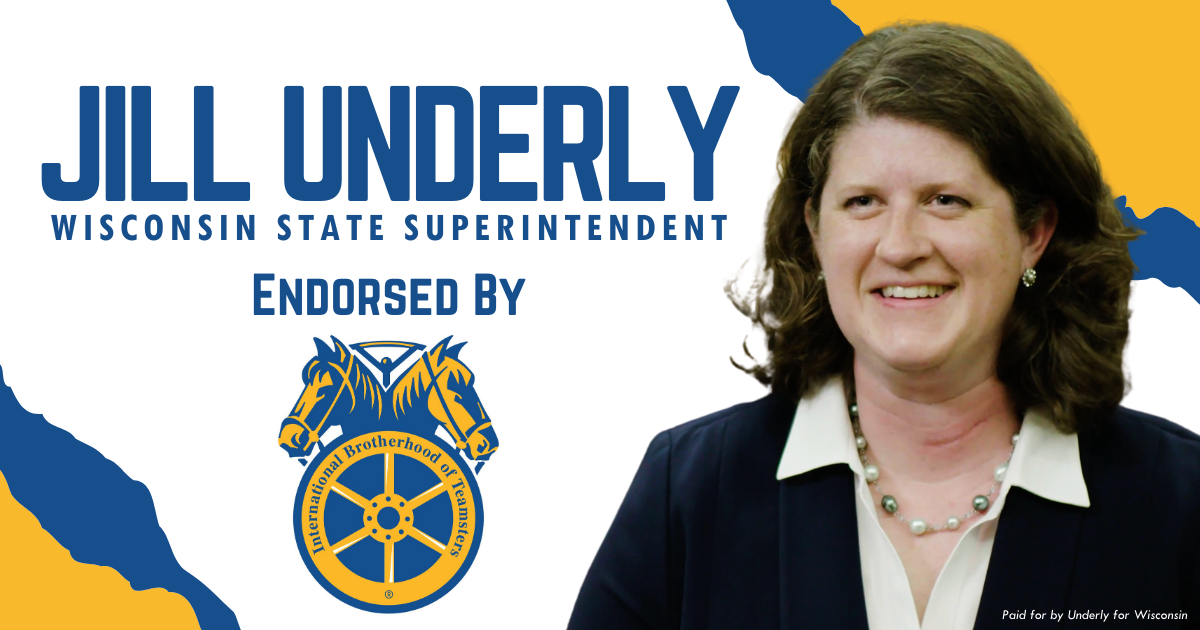 Wisconsin Teamsters, fresh off their 2020 efforts that delivered the state to President Biden, came together again to help a pro-worker candidate win a crucial State Superintendent of Public Instruction race that will ensure children get the public education they deserve.
Five political field organizers (PFOs) with Locals 344 and 200 spent the days leading up to Tuesday's election making nearly 4,000 phone calls and texting more than 10,000 of their fellow Teamsters to let them know they should vote for Dr. Jill Underly, the endorsed candidate of Teamsters Joint Council 39.
Local 344 member Paul Krause, a UPS shop steward, worked the previous election cycle. But while the candidates may have been better known to most of the public in 2020, he said reaching out to members to talk about the school superintendent contest was easier because the race offered a clear message.
"People underestimated this race," he said. "To a lot of people who have children, this is a very important position. Scott Walker did a good job dismantling public sector unions, and we are seeing it across the state. A lot more people were on our side with this issue. People care about their kids and the people who are teaching them."
Underly has worked on all levels of public education in Wisconsin, establishing an outstanding reputation as a teacher, principal and superintendent. In her more than two decades of experience, she fought to ensure every child in the Wisconsin public school system has the opportunity for a first-class education.
Krause, who made 1,400 calls himself, said he was grateful for the opportunity to participate in the get-out-the-vote effort. He said the PFOs really came together to get the job done.
"We were really working it," he said. "We had a good group of guys who worked to accomplish this goal."
« Previous
Next »