Workers' Memorial Day, April 28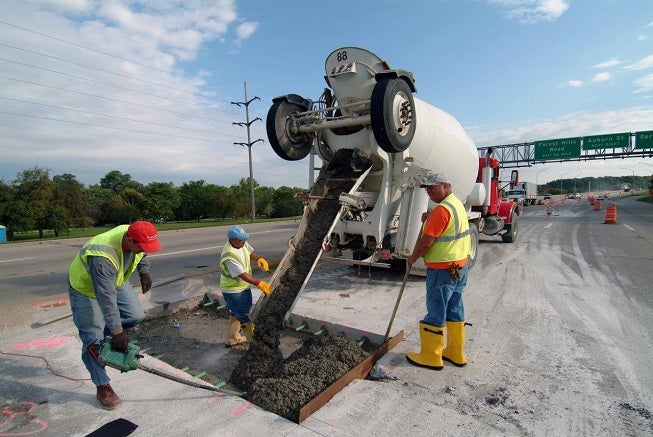 Teamsters Building Material and Construction Trade Division
Every year, at worksites across the country and Canada, workers honor their brothers and sisters who have been killed or injured on the job. In the U.S., approximately 60,000 workers are killed in the workplace and another 6 million are injured due to occupational accidents or illnesses.
Working at construction sites is inherently dangerous – with very heavy equipment and equally heavy construction materials being transported and lifted. Despite the COVID-19 pandemic, new construction has continued throughout the country at a record pace and more projects, especially infrastructure such as highways and bridges, are on the horizon. Which is why, for our members, having a union contract and the requisite training helps keep the workplace safe.
Being part of the Teamsters, our members adhere to safety standards which protect them on the job. This is an integral part of being a union member – learning skills to keep you safe while working, and having the backing of a union contract.
Workers' Memorial Day is a somber reminder of the importance of workplace safety and health. Where workplace hazards exist, workers are at risk. But today is about more than just remembering the fallen, it is also a day to reflect on the labor movement's accomplishments in winning safer conditions and better protections for workers.
The first Workers' Memorial Day was observed in 1989. Since then, union members around the world now mark April 28 as Workers' Memorial Day to mark the passage of the Occupational Safety and Health Act (OSHA). Unions fought hard to make OSHA a reality — winning protections that have made jobs safer and have prevented millions of workplace injuries and illnesses.
As we honor the sacrifice of our brothers and sisters, let us also honor their memory by recommitting ourselves to our shared fight for safety and justice. It is our duty to prevent work-related injury, illness and death, and we must remain vigilant about health and safety for every worker, union or nonunion.
The Teamsters Building Material and Construction Trade Division will continue to stand for strong contracts which protect the safety of each of its members. We believe that, as many in the labor movement have stated, "An injury to one is an injury to all" and we will remain steadfast in holding employers accountable so that safe workplaces can be maintained.
Fraternally,
Marion Davis, Director
Teamsters Building Material and Construction Trade Division
« Previous
Next »