Army Ammunition Plant Firefighters Join Local 171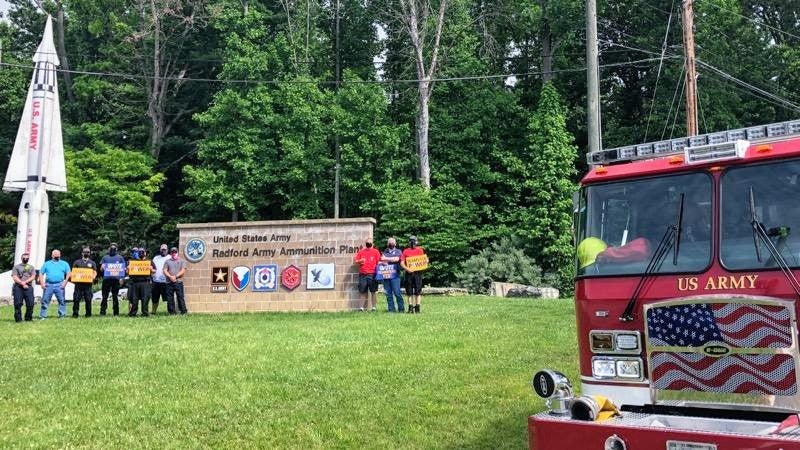 Mark Nygard retired as a Los Angeles firefighter in 2015. He moved to Virginia and, because he wanted to keep moving, got a job as a firefighter at the Radford Army Ammunition Plant. It didn't take Nygard long to see a lot of things needed changing.
"We work in a hazardous area and we're not getting hazard pay. We're way, way below the national average with firefighters in similar jobs," he said.
"They wanted better pay and benefits, seniority and job protections—the normal things that working people want. They wanted fair and equal treatment," said Scott Barry, Vice President of Local 171, who initially contacted Nygard. "There were issues about not getting paid for all hours worked. They were also getting hammered with deductibles through their insurance."
Nygard had never been a union member before, but his father's trucking business employed Teamsters.
"The Teamsters always did a good job and they were always fair," he said. So he reached out to the Teamsters and Local 171 in Salem, Va. got in touch with him. "The response from the Teamsters was overwhelming. The local has been great to work with. Everyone there has been attentive and helps us out with whatever we've needed."
After a brief organizing campaign, the Radford firefighters joined Local 171 on May 12.
"We had a great turnout in the election, with a 3-to-1 ratio voting for the Teamsters. We're pretty happy about the vote," Nygard said. "Sometimes it's hard to get everybody on the same page but it worked out. Everybody is eager to get into negotiations."
Nygard and his co-workers are talking about what they want in a contract, and they're looking at contracts at comparable employers.
"We're thrilled to welcome these members to Local 171," said Todd Robertson, President of Local 171. "They're a strong group that needed a union and, through their solidarity, they got one."
« Previous
Next »