Buttigieg Thanks Teamsters for Playing Essential Role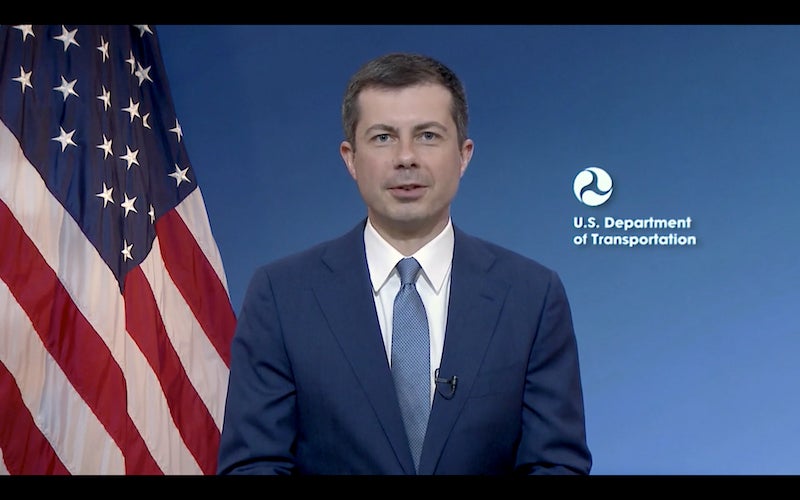 U.S. Transportation Secretary Pete Buttigieg praised the leadership of the Teamsters during the final day of the union's 30th International Convention and said he looks forward to working to implement changes that will upgrade the nation's transportation networks in the years to come.
"Our transportation system is the backbone of our economy, and Teamsters play an essential role in that system," Buttigieg said. "The Biden-Harris administration is working hard to pass the American Jobs Plan to make the infrastructure we use the most modern and safest in the world. The Teamsters prioritize safety, and we owe you the same in federal policy."
When the nation was put on its back due to the coronavirus pandemic, Buttigieg said the more than 1 million essential worker membership of the Teamsters responded, and the nation owes the union a debt of thanks because of it.
"When we needed essential services and supply chains to keep our country running, when we needed to get COVID vaccines from manufacturers into the arms, we turned to the Teamsters," he said.
« Previous
Next »