Clinton Praises Hoffa Leadership at Convention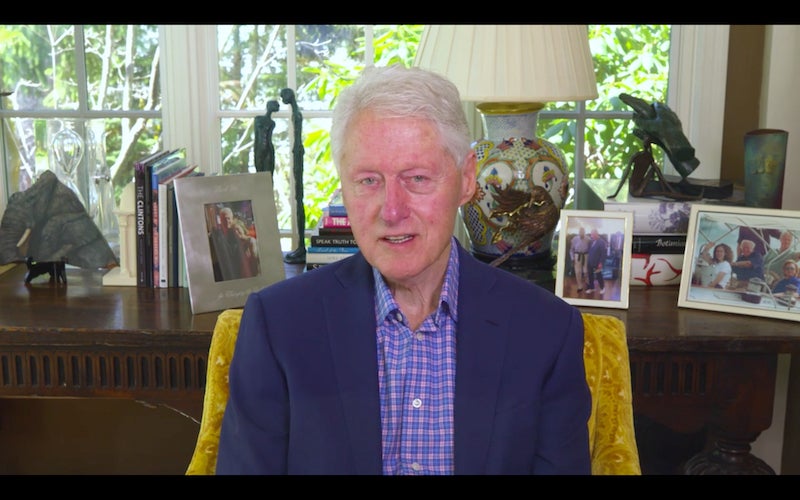 Former President Bill Clinton congratulated Teamsters General President Jim Hoffa on his more than two decades of leadership and told union members they have an important role to play in creating a fairer economy during the first day of the 30th International Convention.
Clinton, who was President of the United States when Hoffa first became General President in 1999, told the Teamster leader in his prerecorded remarks that he has much to be proud of and that his service to the union's membership has been invaluable.
"Throughout your long tenure, you've always fought hard for the men and women you represent, and you've helped to make the Teamsters one of America's strongest voices for working families," Clinton said.
He added, "I know your leadership will be invaluable Jim, not just in the months ahead, but for a long time to come."
In thanking the membership for its essential work during the coronavirus pandemic, Clinton said it is time hardworking Americans are paid back for their troubles.
"We should have that hard work and sacrifice – and that of all American workers – rewarded by continuing our efforts to build a genuinely inclusive economy, with shared prosperity, rising wages, good benefits and strong protections," he stated.
« Previous
Next »