IBT Members, Family Members Awarded 2021 Union Plus Scholarships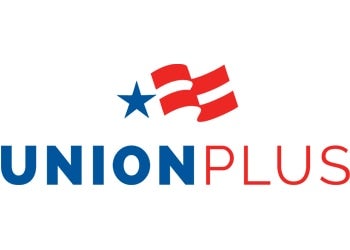 Winners Honored for Achievement and Union Values
Washington, D.C. – Union Plus recently awarded $250,000 in scholarships to 199 students representing 37 unions, including eight winners representing the International Brotherhood of Teamsters (IBT). This year's group of scholarship recipients includes university, college, and trade or technical school students from 42 states. The IBT winners are:
Amanda Cotten of Delta, Colorado. Cotten, whose father, Douglas Cotten, is a member of IBT Local 17, has been awarded a $1,000 scholarship.
Brianna Hammond of Waddington, New York. Hammond, whose father, Brian Hammond, is a member of IBT Local 687, has been awarded a $750 scholarship. She is the sister of 2017 Union Plus Scholarship recipient Alex Hammond.
Paige Jegierski of Alden, New York. Jegierski, whose father, Mark Jegierski, is a member of IBT Local 449, has been awarded a $750 scholarship.
William Leech of Farmington, Michigan. Leech, who is a member of IBT Local 237, has been awarded a $2,000 scholarship.
Laila Martinez of Chicago. Martinez, whose father, Christian Martinez Sr., is a member of IBT Local 700, has been awarded a $2,000 scholarship.
Mikhai Richardson of Kansas City, Missouri. Richardson, whose mother, April Watson, is a member of IBT Local 41-4501, has been awarded a $1,000 scholarship.
Aubrie Sparks of Boyne Falls, Michigan. Sparks, whose father, Stephen Sparks, is a member of IBT Local 214, has been awarded a $1,000 scholarship.
Helen Tamrat of Upper Darby, Pennsylvania. Tamrat, whose mother, Ferehewot Fisaha, is a member of IBT Local 115, has been awarded a $1,000 scholarship. Tamrat was a 2019 Union Plus Scholarship recipient.
"During a time of continued disruption and hardship for many families, Union Plus is glad that we are once more able to share a higher than usual scholarship award amount to help union families offset the cost of college education," Union Plus President Mitch Stevens said. "We are proud to support this year's exceptional group of 199 winners as they pursue higher education in a new environment after a year of largely virtual schooling."
Meet Some of the 2021 IBT Honorees
Amanda Cotten
Colorado Mountain College (CMC)
Delta [Colorado] High School (DHS) (2020)
Amanda recently completed her first year as a veterinary studies major at CMC and said her decision to enter the school's program has been rewarding. She has been passionate about the welfare and health of animals since a young age and wants to pursue a career in a veterinary diagnostics lab. Amanda is a veterinary assistant in training for Dr. Jeffery Hirsch and Dr. Susan Hirsch at Surface Creek Veterinary Center, where she has worked since 2019 as part of a work-study program.
Colorado General Assembly District 54 Rep. Matt Soper met Amanda through her volunteerism with the National FFA Organization. "I have been impressed by Amanda's work ethic, commitment to making our community a better place, and dedication to continuing her education in an agriculture-related field," Soper said. "She is thoughtful, organized, and willing to put in the time and effort to complete a project. Through her work experience, Amanda has developed the practical skills that will serve her well in life."
Activities and honors: CMC veterinary technology club; National FFA Organization; DHS varsity softball; President's Volunteer Service Award; DHS academic letters
Volunteerism: elementary school staff assistant
William Leech
Cornell University
University of Michigan (UM): Bachelor of Arts, political science (2010)
Farmington [Michigan] High School (FHS) (2006)
Bill is a public policy master's degree candidate in Cornell's School of Industrial and Labor Relations and expects to complete the degree in September 2022. Concurrently, he works for GetCoveredNYC in the New York City Mayor's Public Engagement Unit, helping residents enroll in health insurance under the Affordable Care Act. Bill has been an IBT steward since 2016 and hopes to pursue more expansive roles within the union in the future. "Being an IBT member has taught me that individuals working together are a power strong enough to change the world," he said. "My dream is to live my life growing and strengthening the union movement and serving the public good."
Danielle Secor, an outreach team leader for the NYC Mayor's Public Engagement Unit, said Bill has played a key role in the office's outreach and engagement efforts. "Bill is extremely well informed, a hard worker, and dedicated to others in their time of need," Secor said. "A career in union and labor work is most suitable for Bill as he continually exemplifies all of the qualities necessary to be successful in this line of work."
Activities and honors: Life Scout; NY Mayor's Graduate Scholar; UM Public Service Scholar
Volunteerism: Peace Corps Gambia National Malaria Coordinator (2014-2016)
Laila Martinez
Lane Tech College Prep High School, Chicago
Laila will attend Champlain College in Burlington, Vermont, this fall and major in computer and digital forensics. She is a first-generation college student and hopes to complete multiple internships related to her major while at Champlain. Laila was heavily involved in the Junior Reserve Officers' Training Corps (JROTC) while in high school and reached the rank of primary officer. Her father works for the Illinois Department of Transportation and is active service with the U.S. Navy. "My family is grateful for all the opportunities IBT has given us, and it personally motivates me to work harder," Laila said.
Lane Tech computer science teacher Jaimin Patel said Laila was an exemplary student in her introduction to cybersecurity course. "Laila came into the course with a desire to learn," Patel said. "She improved her knowledge and technical skills in cybersecurity, networking, and cryptography. Laila was an excellent leader, and I was impressed with her ability to keep her group on task. She brought good to those around her, and I can only imagine the good she will bring in the next four years of her post-secondary education."
Activities and honors: National Honor Society; Lane Tech Division Leader; Durham Park Girls Softball Association; Lane Tech JROTC Cadet of the Year
Mikhai Richardson
Metropolitan Community College (MCC)-Maple Woods, Kansas City, Missouri
Oak Park High School (OPHS), Kansas City, Missouri
Mikhai is a business management major at MCC-Maple Woods and has aspirations of one day starting his own company. He has worked in food service for the past three years and hopes to learn how to maximize his opportunities in the workforce through his college experience. Mikhai completed a dual credit course at Northwest Missouri State University during his senior year at OPHS.
Mikhai's mother, in addition to being an IBT member, is a member of the American Federation of Government Employees (AFGE) and a union steward. "My mom fights for those who do not have a voice or do not know how to use their voice," Mikhai said. "She has taught me how justice is important, how to fight to be on the right side of an issue, and how to fight the correct way."
Activities and honors: MCC-Maple Woods National Society of Leadership and Success; National Honor Society; OPHS Diversity Council; OPHS varsity basketball, track and field; MCC dean's list; OPHS homecoming king
Volunteerism: various community service projects
Learn More About the Union Plus Scholarship Program
The Union Plus Scholarship Program, now in its 30th year, awards scholarships based on outstanding academic achievement, personal character, financial need, and commitment to the values of organized labor. The program is offered through the Union Plus Education Foundation.
Since starting the program in 1991, Union Plus has awarded more than $5 million in educational funding to more than 3,400 union members, spouses, and dependent children. Union Plus Scholarship awards are granted to students attending a two-year college, four-year college, graduate school, or recognized technical or trade school. The selection process is very competitive, and this year 5,008 applications were received from 67 unions and all 50 states, plus the District of Columbia, two U.S. territories, and six Canadian provinces.
Visit unionplus.org/scholarship for applications and benefit eligibility.
About Union Plus
Union Plus, founded by the AFL-CIO in 1986, uses the collective buying power of America's
12.5 million union members to deliver top-quality benefits and services at competitive prices to working families. In addition to the scholarship program, Union Plus offers the Free College program, which makes it possible for union members and their families to earn an associate degree completely online at no cost. As a complement to the Free College program, Union Plus offers the Bachelor's Degree Completion program, providing union members and their families a no-cost option to complete their bachelor's degree completely online. Union Plus also provides a wide range of money-saving programs, including discounts on wireless services from AT&T, the only nationwide unionized wireless carrier; insurance protection; savings on travel and recreation; and more. For additional information, visit unionplus.org.
« Previous
Next »