Steve Earle Delivers Rousing Performance at Convention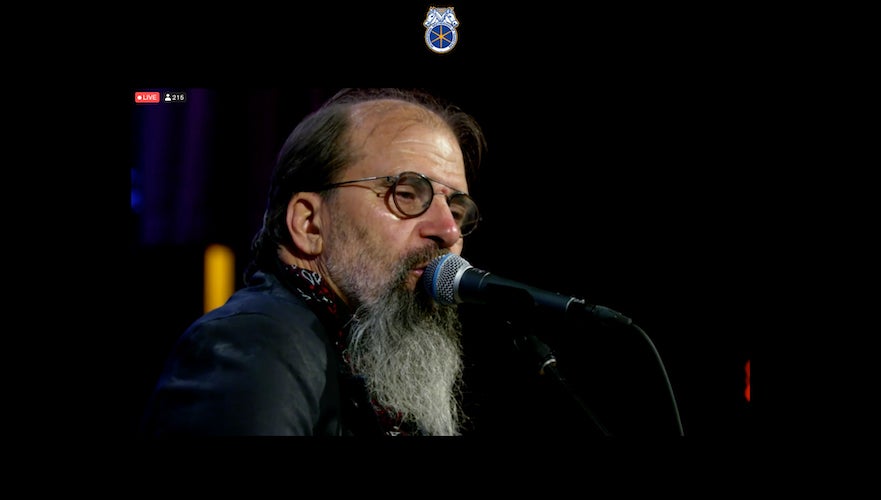 At the 30th International Convention, singer-songwriter Steve Earle delivered a rousing performance after being presented with the Teamsters President's Award by General President Jim Hoffa.
"Steve Earle is a working man's warrior. His music has been the soundtrack for Teamsters for decades, and his solidarity and strong commitment to organized labor represents what our union stands for. He has been a dear friend and ally to the Teamsters and the entire labor movement, and we are proud to call him our brother," Hoffa said before giving the award to Earle.
"I believe deeply in the labor movement. Unions are a fundamental component of democracy throughout the free world. Collective bargaining for working people is a fundamental right, and we can't afford to let it slip away," Earle said. "I am proud to receive this great honor, but this award really belongs to all the rank-and-file workers fighting every day."
Earle—a musician, activist and longtime friend of labor and Teamsters—is also a proud "card-carrying" member of the American Federation of Music and SAG-AFTRA. Back in 2015, Earle played a live benefit concert at Teamster headquarters to support California Port Truck Drivers.
« Previous
Next »