US Foods Workers in Virginia Vote to Join Teamsters Local 171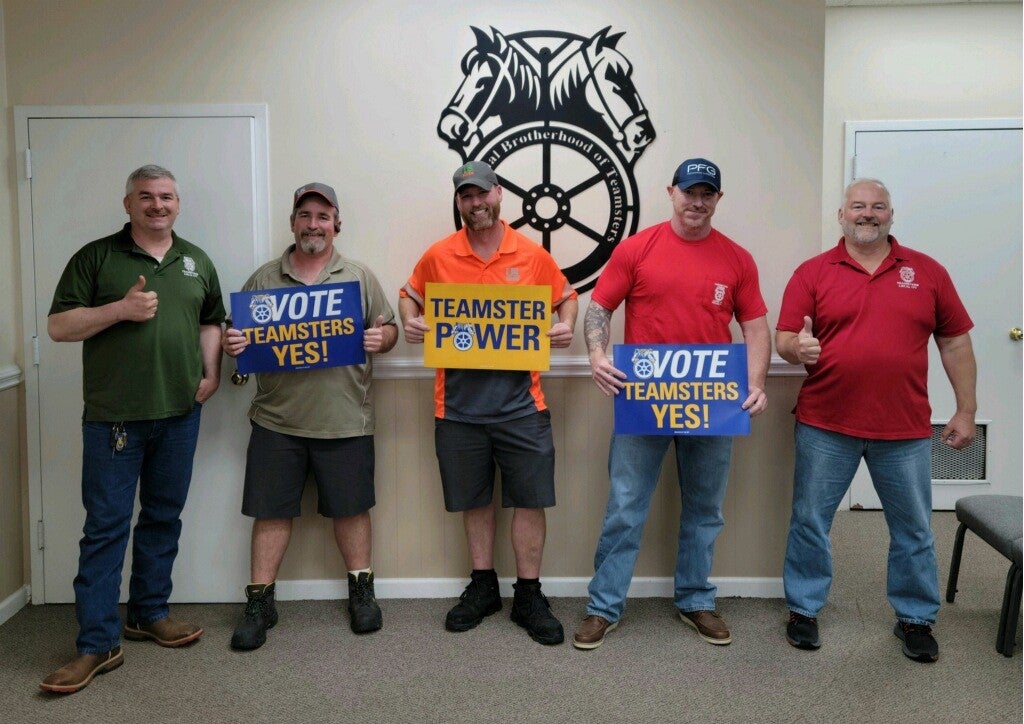 Drivers at US Foods in Salem, Virginia, who are fed up with favoritism and a lack of respect on the job, have voted to join Local 171. There are 124 drivers in the bargaining unit.
"Unless you're one of their favorites, you get the short end of the stick," said Chris Dickerson, a driver for nearly 21 years. "The favoritism has been awful. They don't recognize seniority."
Workers are also seeking better and more affordable health insurance, retirement security and respect on the job.
"Our health insurance is awful now compared to 20 years ago," Dickerson said. "The insurance used to fully cover my wife's medical device, but I had to recently pay $8,000 out-of-pocket for a new device. Every raise we get is wiped out by health insurance that costs us more."
Workers voted by mail over the past few weeks, and ballots were counted today.
"This victory was a collective team effort," said Michael "Todd" Robertson, President of Local 171 in Salem. "I'm very proud of the workers for staying united, despite the company's anti-union campaign, and I'm proud of my organizers, Scott Barry and Sidney Muncy."
Local 171 stewards and stewards from US Foods in other areas also helped with the campaign.
"This victory is historic for us," Robertson said, noting that this victory and a recent win at the Radford Army Ammunition Plant (firefighters) are the largest organizing victories ever at Local 171.
"It's a good day to be a Teamster and it's a good day to be a member of Local 171," Robertson said.
« Previous
Next »