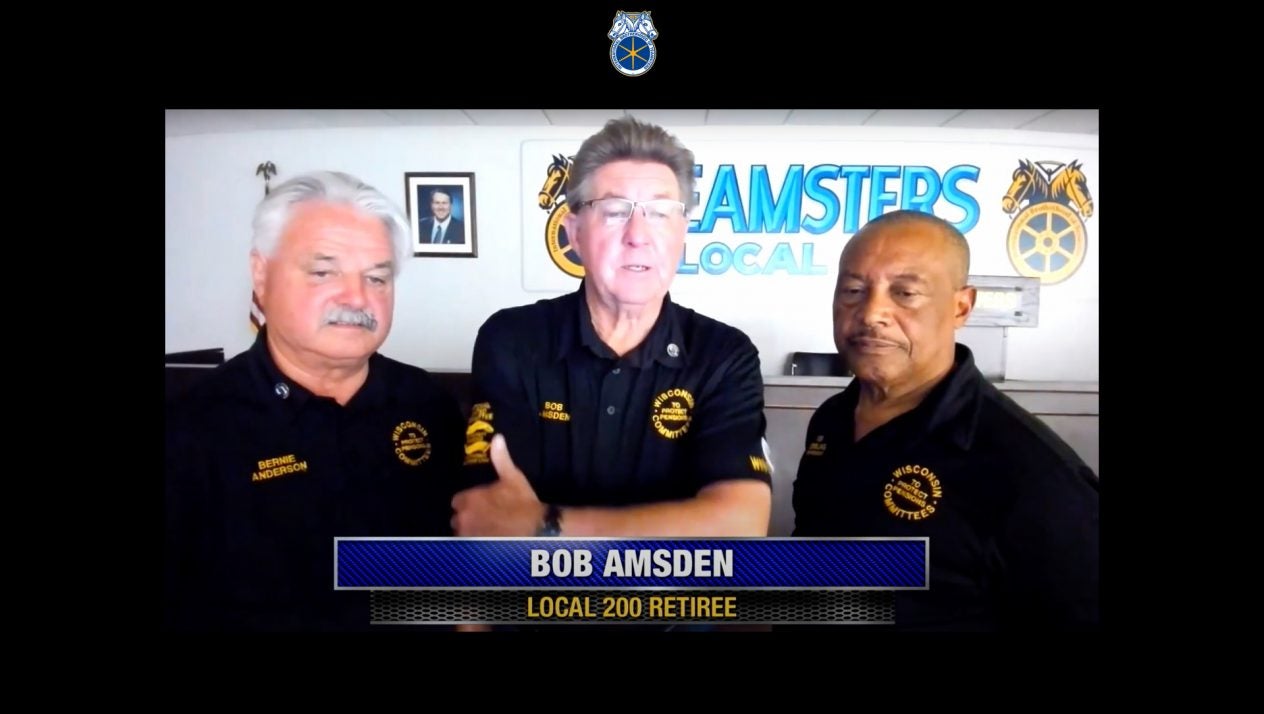 The Teamsters are capitalizing on their 2020 election efforts after spending the last two years getting pro-worker candidates elected and putting in place a program that stresses the top concerns of the union—secure pensions, strong unions and good jobs.
As outlined during the 30th International Convention, the Department of Political and Legislative Action has built off election wins that put Joe Biden in the White House and Democratic majorities in both chambers of Congress to get long-sought multiemployer pension reform passed.
Additionally, the administration and leaders on Capitol Hill are prioritizing an agenda that will empower unions and the rights of workers while also recognizing the need to invest in infrastructure and pro-family policies to ensure hardworking Americans can have access to good-paying jobs that allow them a high quality of life.
That accomplishment wouldn't have been possible without the hard work of people like Ken Stribling, a Local 200 retiree and Vice President of the National United Committee to Protect Pensions, who teamed with union leaders to put boots on the ground and get change to happen.
"I was so proud to be a part of this grassroots historical movement," he said. "I'll never forget it."
Buttigieg, Walsh Thank Teamsters
U.S. Transportation Secretary Pete Buttigieg praised the leadership of the Teamsters during the Convention and said he looks forward to working to implement changes that will upgrade the nation's transportation networks in the years to come.
"Our transportation system is the backbone of our economy, and Teamsters play an essential role in that system," Buttigieg said. "The Biden-Harris administration is working hard to pass the American Jobs Plan to make the infrastructure we use the most modern and safest in the world. The Teamsters prioritize safety, and we owe you the same in federal policy."
When the nation was put on its back due to the coronavirus pandemic, Buttigieg said the more than 1 million essential worker membership of the Teamsters responded, and the nation owes the union a debt of thanks because of it.
"When we needed essential services and supply chains to keep our country running, when we needed to get COVID vaccines from manufacturers into the arms, we turned to the Teamsters," he said.
U.S. Labor Secretary Marty Walsh also greeted Teamsters during the Convention, telling attendees that workers are an integral part of the Biden administration's efforts to improve the lives of Americans.
« Previous
Next »