Teamsters to Join March on Washington, Fight for Voting Rights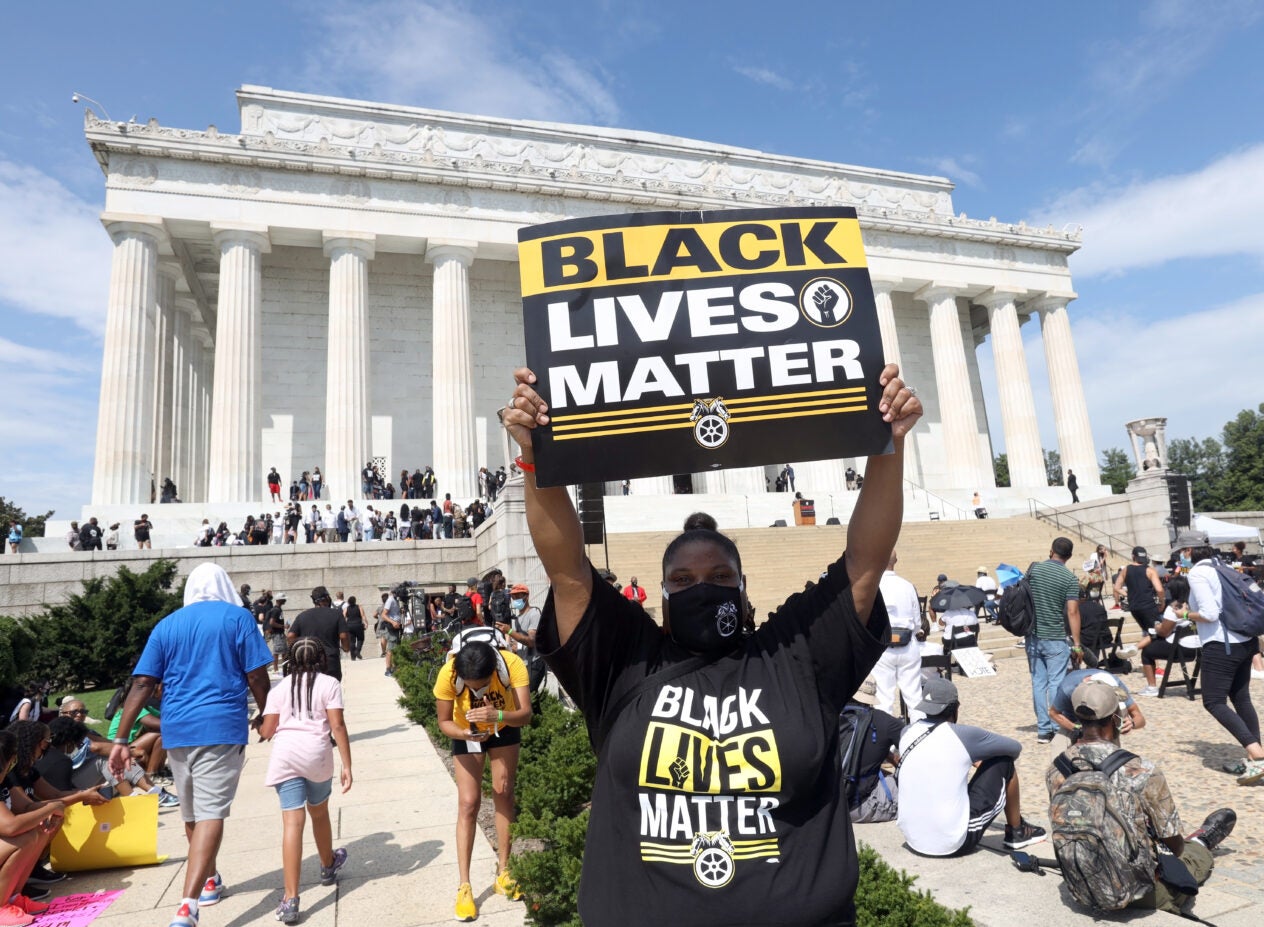 The Teamsters are renewing their commitment to voting rights and racial equality with its participation in this year's March on Washington on Aug. 28.
The union is calling on members to meet and join together with tens of thousands of other Americans in rallying for justice at the ballot box, in the workplace and in our communities. That means pushing for new laws that protect the rights of all to participate in democracy as well as to join together an advocate for better pay, benefits and workplace safety on the job.
"Despite all that hardworking Americans were able to accomplish as of a result of November 2020 election, our nation's future progress is being threatened by state elected officials who want to rein in our ability to vote," said Marcus King, Director of the Teamsters Human Rights and Diversity Commission. "That's why we need to let Congress know that it is time to pass the For the People Act."
There is a broad movement to restrict voting procedures nationwide. Just this year, 14 states have approved legislation to tighten voting rules, while bills have been introduced in 48 states.
By eliminating early and mail-in voting, removing voters from voter rolls, and shortening the times polls remain open, lawmakers in several states and their corporate cronies have attempted to eliminate U.S. citizens' access to the ballot box. Those efforts threaten fair elections all across the country come 2022.
The Teamsters have long been involved in the civil rights movement, supporting the organizing efforts of African-American workers more than 100 years ago. As a financial supporter of the March on Washington in 1963, the union had a good working relationship with Dr. Martin Luther King, Jr. and refused to create segregated locals sought by some workplaces in the South through the mid-20th century.
Teamster members reject social injustice and economic exploitation that has divided and eroded our nation and stand side by side with other members to fight and destroy systemic racism.
Additionally, the Teamsters are also advocating for justice on the jobsite by pushing for the approval of the Protecting the Right to Organize (PRO) Act. The measure will strengthen the 86-year-old National Labor Relations Act so that workers seeking to organize a union and negotiate higher wages and better benefits will be protected.
Teamsters interested in participating can meet up with their fellow union members beginning at 8 a.m. Saturday at the McPherson Square Metro station located at the corner of Vermont Avenue and I Street NW in Washington, D.C. Marching starts there at 9:45 a.m. and will proceed past Black Lives Matter Plaza, the White House and the Washington Monument before the main rally begins at 11:30 a.m. near the Smithsonian's National Museum of African American History and Culture at 15th Street and Constitution Avenue NW.
Join the fight!
« Previous
Next »