Backed by Teamsters, Newsom Defeats Recall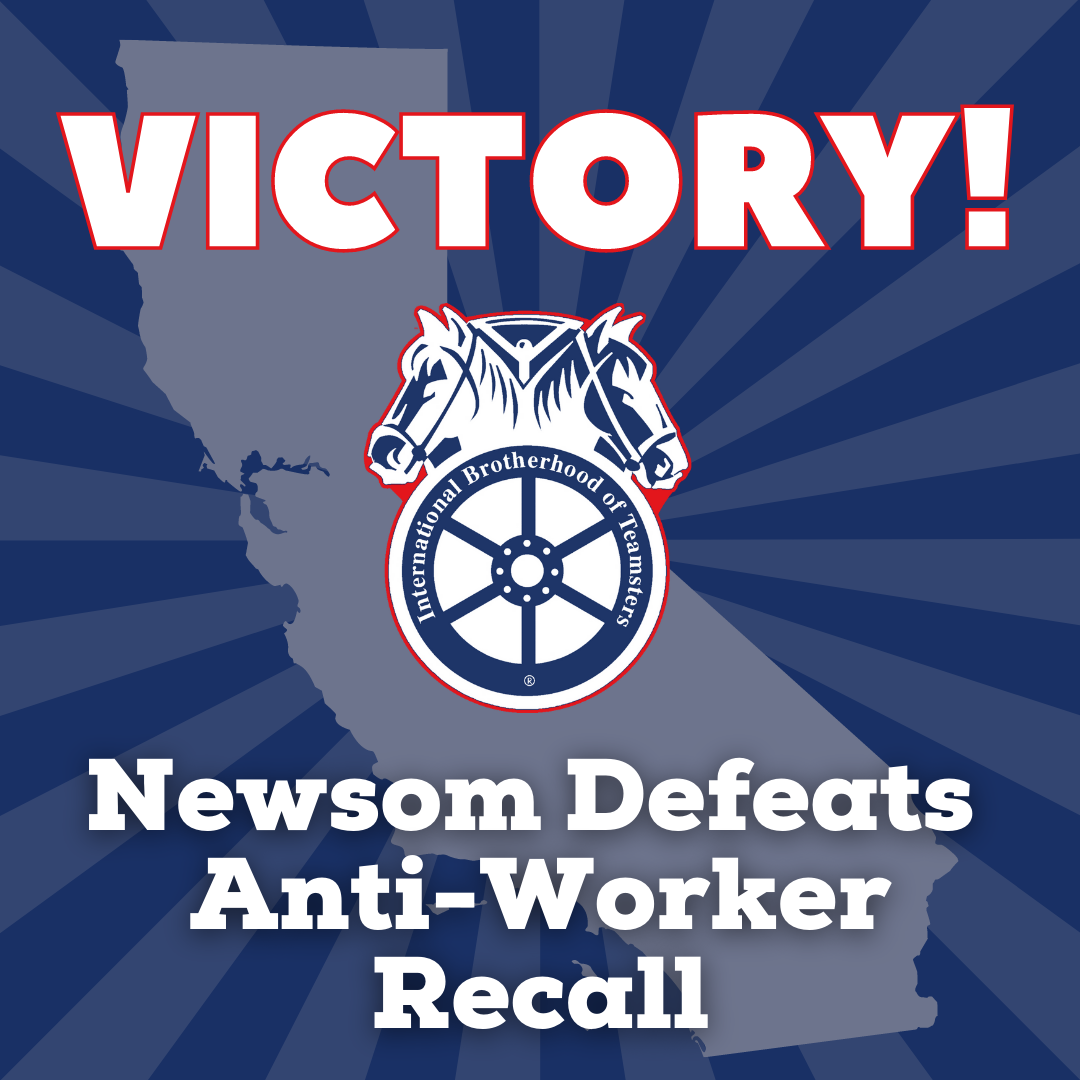 A majority of California voters joined with Teamsters and working families across California to reject an effort to recall Governor Newsom.

The choice for Teamsters was clear. The leading candidates to replace Gavin Newsom were all unapologetically anti-worker. Leading Republican candidates were all in agreement on their opposition to medical and sick leave amid a pandemic and support for abolition of the minimum wage. Republican Larry Elder even went so far to say he believed employers have the right to know if female workers plan to have children.
A unified VOTE NO campaign by Joint Council 42, Joint Council 7, the IBT, the Los Angeles Federation of Labor and the California Labor Federation deployed Teamsters Political Field Organizers across the state to educate and mobilized tens of thousands of California Teamsters to reject the recall.

California Teamsters pulled out all the stops to turn out the vote for Newsom and to successfully defeat the recall attempts. Local Unions from across the state participated in a coordinated field program, contacting thousands of members by phone and text messages and participating in canvass efforts with Central Labor Councils. Consistent with its mission to support pro-worker politicians and defeat anti-worker politicians, Teamster DRIVE PAC supported the Stop the Republican Recall of Governor Newsom Committee and Los Angeles metropolitan area labor federations.

« Previous
Next »