Teamsters Host D.C. Event Pushing the PRO Act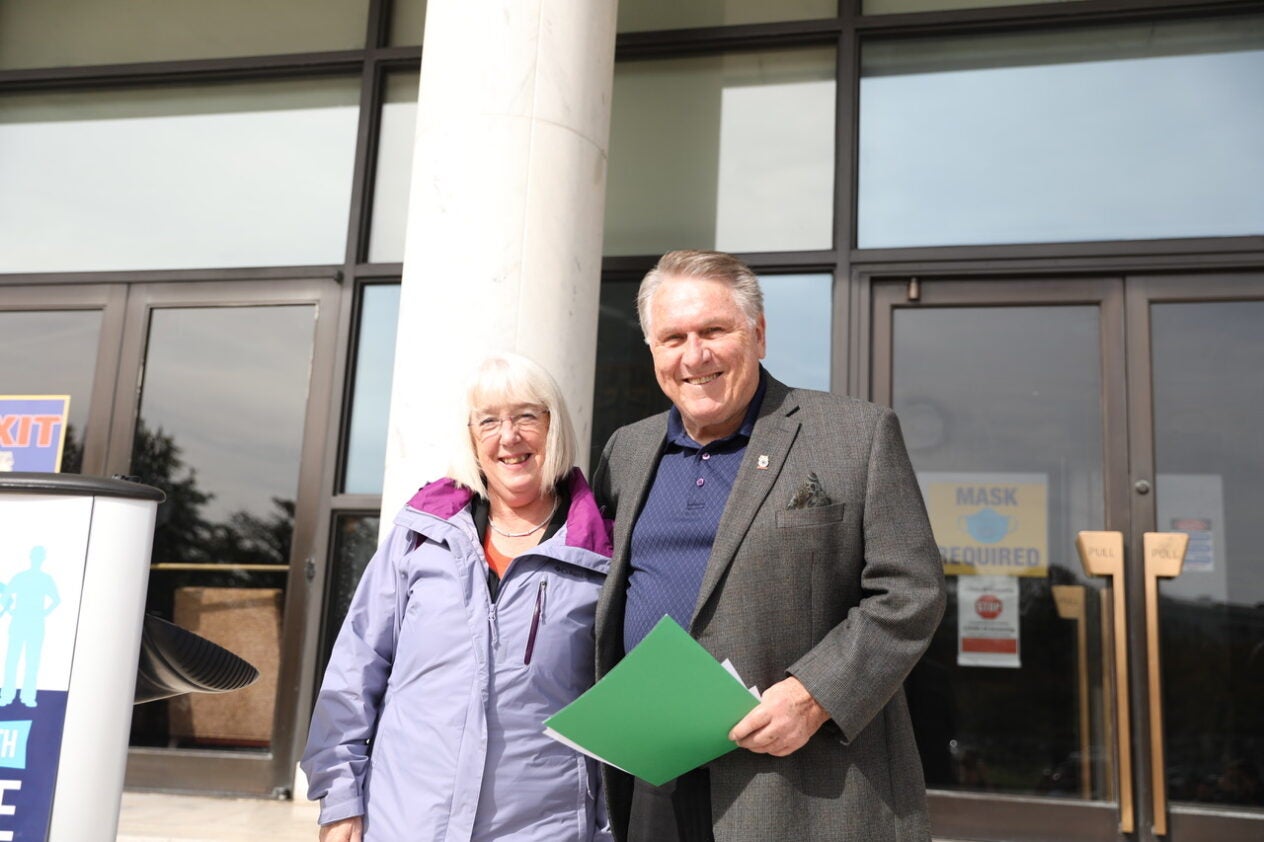 Teamsters General President Jim Hoffa joined members of Congress today in calling on Capitol Hill lawmakers to enact key provisions of the Protect the Right to Organize (PRO) Act so workers can join together more easily and advocate for better wages and working conditions.
Speaking in front of the union's headquarters in Washington, Hoffa noted that President Biden has made passing the PRO Act a priority of his administration, and that several provisions have been included in a reconciliation bill currently making its way through Congress, including those dealing with workers' rights and protections on the job. But lawmakers can't stop there, he said.
"We can't have any more of these violations or slaps on the wrist," he said at the Jobs With Justice sponsored event. "This is a great bill whose time has come. If you want to end income inequality in America, turn unions loose!"
Sen. Patty Murray (D-Wash.), a member of the party's leadership in the Senate, said dedicated essential workers came to their jobs each day during the pandemic to ensure the country could continue to function. Now it is time to reward those efforts.
"Worker pay suffers without strong protections," she said. "We can ensure workers get the benefits and working conditions and get the fair share they deserve."
Rep. Donald Norcross (D-N.J.), a former union electrician and strong supporter of the PRO Act, said the legislation would end the stagnation of wages that has hit working Americans hard.
The National Labor Relations Board "has to be reset in a fair model," he said. "We want a level playing field for everyone so the tide that raises all boats takes everyone with it."
The Teamsters are a leading advocate for turning the priorities included in the PRO Act into law. Across the country, Teamster members have taken to the streets calling on lawmakers to act now to protect their constituents on the job and ensure they can support their families in return for the essential work they do each day.
The PRO Act, approved by the House in March, would restore fairness to the economy at a time when income inequality has stifled the ability of far too many hardworking Americans to earn a decent wage that allows them to make ends meet.
It will strengthen the 86-year-old National Labor Relations Act (NLRA) so that workers seeking to organize a union and negotiate higher wages and better benefits will be protected. Workers deserve a safe workplace, the ability to stand together and negotiate better working conditions, and to live a middle-class lifestyle.
Surveys show that workers want unions. However, there is a huge gap between the share of workers with union representation and those that would like to have a union and a voice on the job. So-called right to work is a big reason for that, but the PRO Act would override such state laws that have kept the wages of working Americans down.
Importantly, the bill addresses rampant intentional misclassification under the NLRA and ensures that misclassified workers are not deprived of their right to form a union. It also would crack down on bad actors by streamlining procedures to grant swift solutions to workers. And it would update the NLRA to make it to apply to today's 21st century workforce.

« Previous
Next »