Aramark Workers in Savannah Join Teamsters Union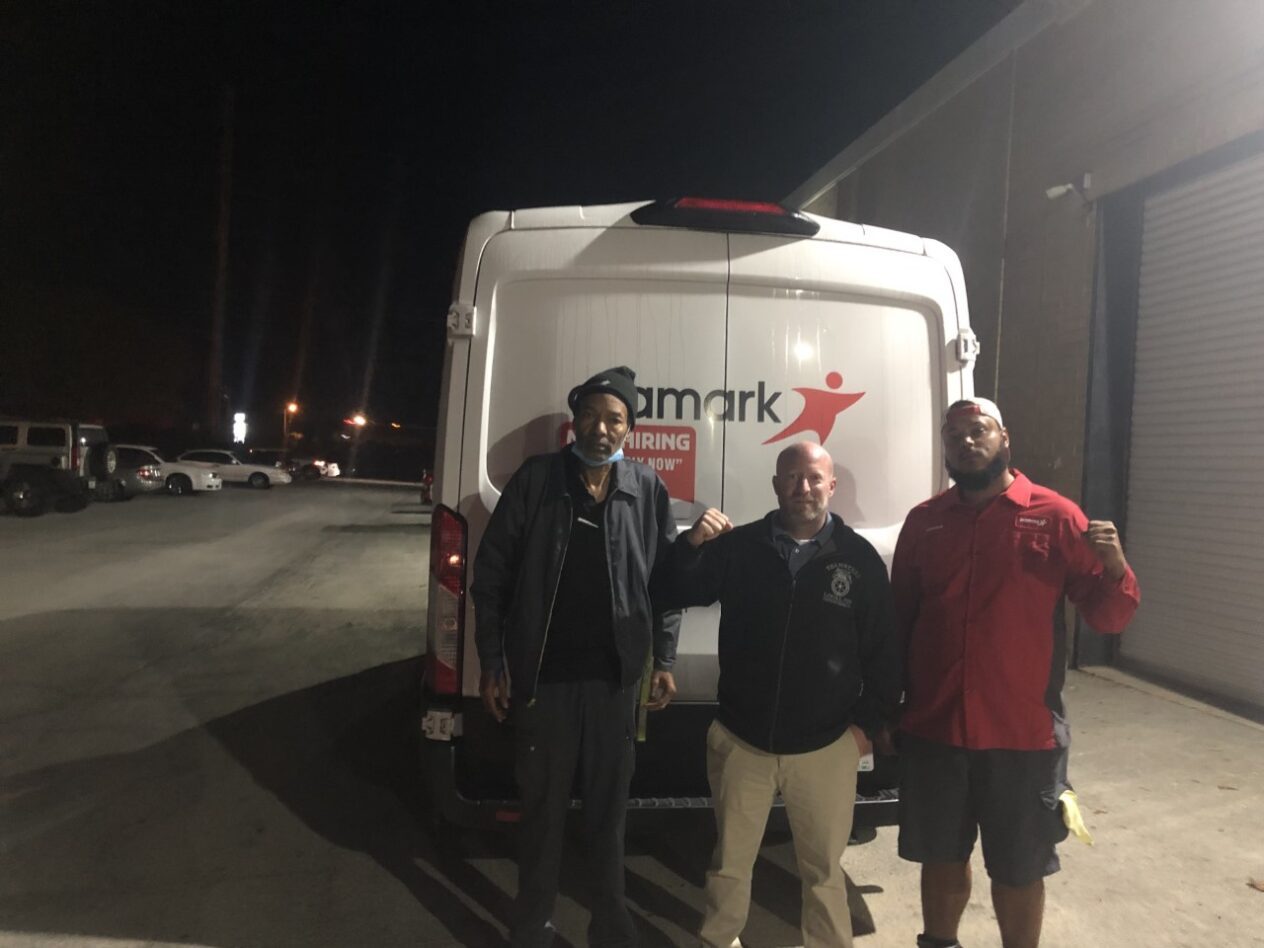 Laundry Drivers Vote Overwhelmingly for Representation with Teamsters Local 728 After Years of Workplace Concerns
Press Contact: Kara Deniz Phone: (202) 497-6610 Email: kdeniz@teamster.org
(SAVANNAH, Ga.) – Aramark workers in Savannah voted overwhelmingly, by a 2-1 margin, to join Teamsters Local 728 yesterday morning. The 12-worker unit is seeking a strong voice to address years of workplace concerns.
"This was a tough fight, but we stayed united to form our union with the Teamsters," said Will Montgomery, a driver who has worked at Aramark's Savannah facility for two years. "I came from an Aramark that was union in Knoxville, Tenn., represented by Teamsters Local 327, so I knew the value of working under a union contract. The contrast was stark. In Savannah, we were getting pushed around and treated awfully—working 90-plus hours in five-day periods. We had to do something about it."
A leading voice in the worker-led organizing committee, Montgomery was terminated illegally in retaliation for his strong support to form a union with the Teamsters. Local 728 is actively working for his reinstatement and has filed an unfair labor practice (ULP) charge with the National Labor Relations Board (NLRB) for the company's attempts to misinform, intimidate and retaliate against workers during the organizing campaign.
"Within 24 hours of losing my job, Local 728 had me back to work at a Teamster-represented company. They'll do anything for us. They go to the ends of the earth for workers. The Teamsters take care of folks," Montgomery said. "Even if I don't go back to work at Aramark, I am proud of what we've accomplished today. This is a victory that will make a difference for years to come and help future generations of workers."
"We knew the time had come to form a union. The pandemic made the need for representation all the clearer. We are thrilled to have formed our union with Local 728. Now, we can finally address years of concerns under a strong Teamster contract. It's time for this company to treat its workers right," said Jeff Myers, a driver at Aramark.
"Workers never let this company stop or scare them from doing what they knew was right," Local 728 Vice President Chuck Stiles said. "These workers knew that if they worked together and formed a union, they would have the power to make their jobs better for them and their families. We're glad they've joined the Teamsters to ensure a better, more secure future. Local 728 will be working with them as they make the change they want to see."
The newest members of the Teamsters Union stood up to Aramark's anti-union campaign and formed their union to address years of issues, Stiles noted, including the need for respect on the job, fair wages, seniority rights, better health care and retirement benefits.
Aramark is a global food service, facilities and uniform services provider.
Founded in 1903, the International Brotherhood of Teamsters represents 1.4 million hardworking men and women throughout the United States, Canada and Puerto Rico. Visit www.teamster.org for more information. Follow us on Twitter @Teamsters and "like" us on Facebook at www.facebook.com/teamsters.
« Previous
Next »