Virginia Teamster Talks Supply Chain with Buttigieg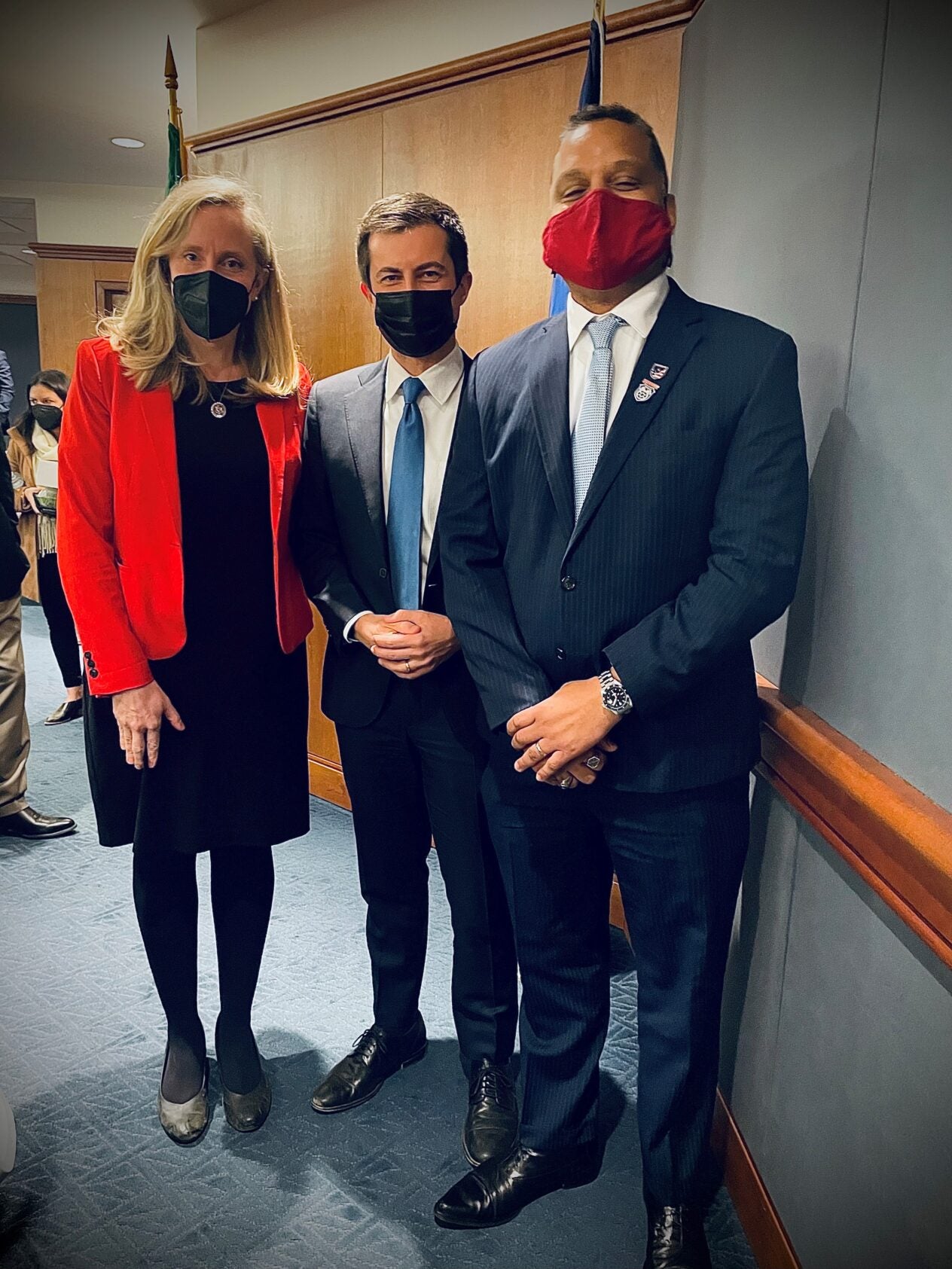 The top official with Teamsters Local 322 met with U.S. Transportation Secretary Pete Buttigieg and Rep. Abigail Spanberger (D-Va.) late last week to discuss the nation's ongoing supply chain issues, including how misclassification hampers employment of truck drivers.
Local 322 President Brian Peyton, who is also Joint Council 83's political coordinator, participated in the Dec. 3 roundtable discussion with other central Virginia labor and business leaders in Richmond. Besides the supply chain, attendees also discussed infrastructure issues affecting Virginia in what was essentially a listening session for the public officials on hand.
Buttigieg "was there and Congressman Spanberger was there to engage," Peyton said. "They weren't trying to steer the conversation. It was just a nice, congenial conversation."
Peyton, with briefing assistance from the Department of Political and Legislative Action Deputy Director Sunshine McBride, pushed back the false theme that the U.S. is facing a trucking shortage. Instead, he noted that the misclassification of port truck drivers in particular has led to a shortage due to the long work hours and poor pay of those in the sector.
His participation in such a forum, Peyton said, shows just how far Virginia Teamsters have come in becoming political players in the state. Thanks to the support of Joint Council 83 Secretary-Treasurer James Smith, President James Wright and the executive board, the union is now being sought out to become part of policy conversations.
He expects to continue those discussions with Rep. Spanberger in the weeks ahead.
« Previous
Next »