Verilife Rosemont Workers Join Teamsters Local 777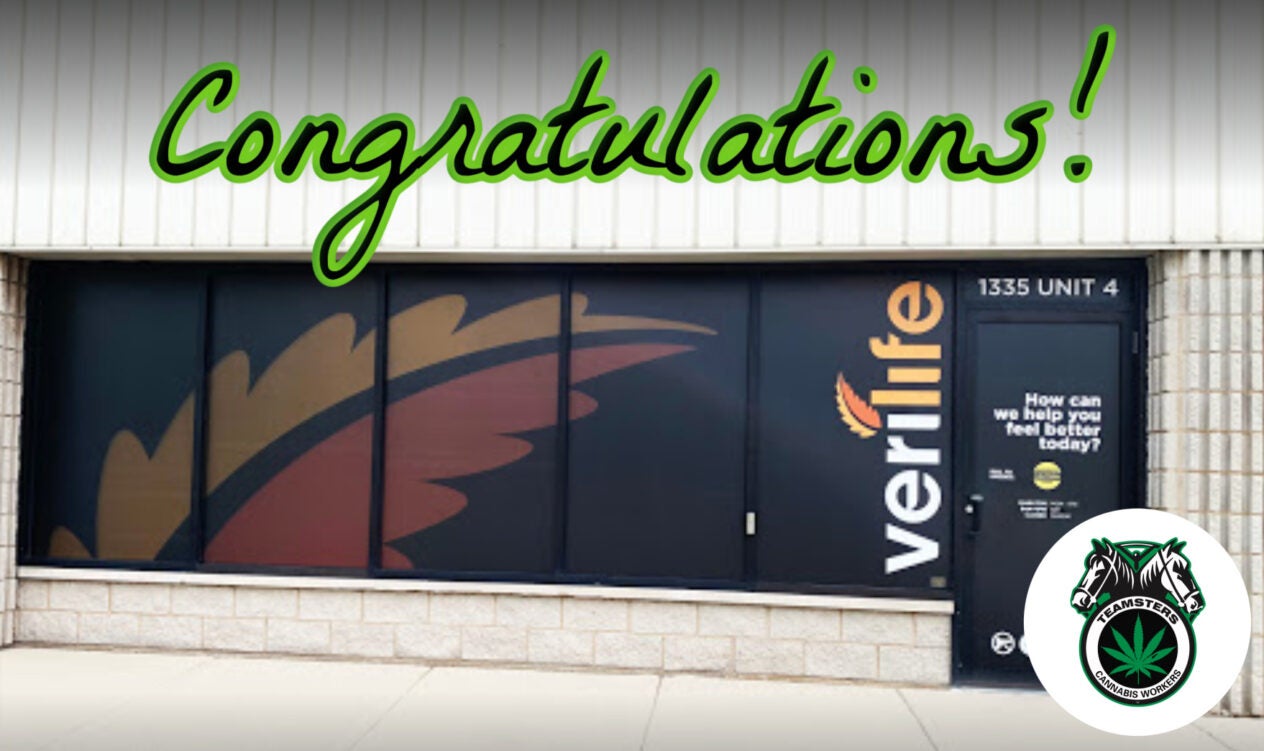 Cannabis Sales Consultants and Dispensing Inventory Specialists at the Verilife dispensary in Rosemont, Ill. have voted to join Teamsters Local 777. The workers are the fifth Verilife dispensary to join the Teamsters since November.
"We're so happy that these workers chose to join our union family," said Jim Glimco, President of Local 777. "The momentum we have in this industry is incredible and we are thrilled that Illinois cannabis workers are at forefront of a twenty-first century working class social movement. New year, new Teamsters."
In 2021, over 100 cannabis workers joined the Teamsters and the union ratified some of its first cannabis contracts. 2022 is shaping up to be another banner year, with three cannabis elections scheduled in Illinois already.
To find out more about Teamsters' efforts to organize cannabis, go to https://teamster.org/420 or find us on Facebook @teamsters420. 
« Previous
Next »