Teamsters Testify at Congressional Hearing on Automated Vehicles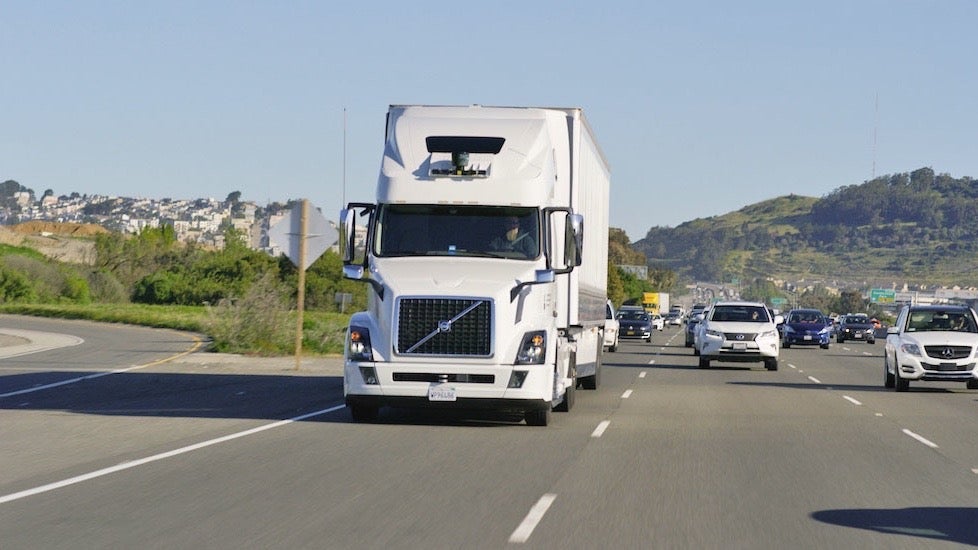 Workers Deserve a Voice Regarding Technological Developments
Automation and the future of the work force is a topic of great importance to Teamsters, transportation workers and the American public.
Today, the U.S. House Transportation and Infrastructure Committee held a hearing, "The Road Ahead for Automated Vehicles," which included testimony from the Teamsters Union, as well as other labor voices, safety advocates, state and local elected leaders, and industry representatives.
Doug Bloch, Teamsters Joint Council 7 Political Director, testified before the committee, stressing it's critical that members of the committee help ensure American workers are not left behind and that their safety and that of the motoring public is protected.
Teamsters have witnessed changes and developments in technology over the last century, and Bloch stressed that workers deserve a seat at the table in the discussions over the direction of automation and its impact on workers in the years to come.
"The impact that automated vehicles will have on workers is still unknown. Congress has an opportunity to mitigate these impacts before they happen, and possibly shape better outcomes," Bloch said. "It's incumbent upon the members of this committee to ensure that workers are not left behind in this process, and it is essential that American workers are not exposed to unproven technologies that could put their lives at risk."
Some industry advocates have claimed that "driverless" trucks are necessary to address a truck driver shortage.
"It's important to ask, 'what's the problem we are trying to solve here'? One problem we hear a lot about recently is the so-called truck driver shortage. Automation is industry's answer to a driver retention problem that the industry itself created. The solution is not to do away with the humans, but to better enforce our labor laws and bring back good jobs," Bloch said.
He added, "when new technology comes to a workplace, workers who have the ability to join together in unions can sit across the table from the employer and bargain about it. Workers who don't have unions are forced to take what they can get from the boss and that's not the protection that workers need."
The Transport Workers Union joined the Teamsters in calling on the committee to ensure that any development in technology ensures good union jobs and highway safety.
The hearing coincides with Tesla coming under scrutiny this week, due to a feature in its Full Self-Driving software that allows vehicles to roll slowly through intersections without stopping in certain conditions, impacting over 54,000 vehicles.
The Teamsters Union has been a consistent advocate for good union jobs and safety, speaking out on the federal level and in states across the country about the importance of safe, professional drivers on our nation's highways.
« Previous
Next »