Teamsters Share Challenges Faced by Drivers with Biden Administration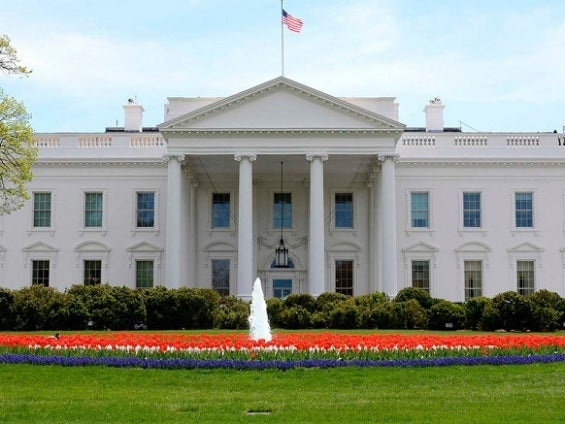 Three Teamsters who drive as part of their jobs told the Biden administration Thursday about the advantages of union membership and the challenges they faced in organizing during an online listening session to discuss strategies for improving trucking job quality, and for retaining and recruiting drivers.
Art Silvas of Local 986, Jennifer Morrone of Local 671 and Todd Ellis of Local 848 spoke to officials with the U.S. Labor and Transportation departments about the additional pay and benefits as well as the better working conditions they have experienced compared to those who work in non-union shops. But they acknowledged the ongoing practices of companies like Amazon and other anti-union companies who engage in misclassification of workers, threatening their way of life.
"I am worried that large anti-union corporations are exerting power over workers and threatening wages and standards across my industry," Silvas, a UPS feeder driver in California whose worked for the company for 36 years, said. "If we don't do something now, workers will be forced into dead-end, unsafe and high turnover driving jobs instead of union, career ladder driving jobs that allow families to thrive."
Morrone, a 19-year Connecticut school bus driver who helped organize her job site, said the fight to organize can be trying. It took a year for workers and the company to reach a first contract, she said, but the benefits of doing so are worth it.
"As a union driver, my union contract is like my Bible," she said. "There are rules that ensure predictability and fairness in scheduling and compensation, and affordable health care. This has allowed me to plan my life and support my family. I can honesty say that if we had not formed our union, there is no way that I would have stayed on as a school bus driver as long as I have."
But Ellis said the fight against employers doesn't end even after an organizing campaign is won. The port truck driver out of Los Angeles and Long Beach who helped Universal Intermodal Services was laid off along with other drivers just days after winning their campaign right before Christmas 2019.
"We've won a bunch of fights but are still fighting these guys," he said. "I want people to understand there are a lot of companies taking advantage of people here."
The discussion followed the recent announcement of a partnership between the departments of Labor and Transportation as part of the Driving Good Jobs Initiative. The partnership includes a series of listening sessions to engage drivers, unions and other trucking industry stakeholders to improve labor standards and ensure that the concerns of workers are heard and addressed.
Julie Su, Deputy Secretary of Labor, moderated the event. She said it was important that the country do all it can to support drivers, who are essential workers that keep the U.S. moving. The stories told by Silvas, Morrone and Ellis shows why that is so necessary.
"They remind us that behind the wheel of every truck is a person who deserves dignity and respect," she said. ""We have to do everything we can to make trucking jobs better jobs."
« Previous
Next »