USF Holland Teamsters Secure Settlement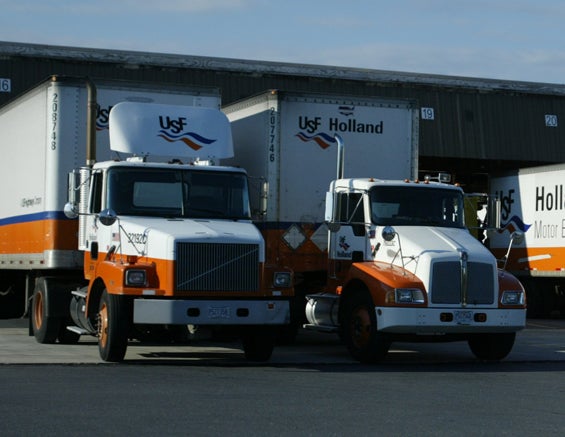 Drivers to Receive Compensation for Missed Work Due to Dispatch Foul-Ups
Hundreds of Teamster members at USF Holland (YRC Freight) will receive compensation as part of a settlement reached with the company over dispatch problems that caused Holland road drivers to miss work opportunities.
"The Teamsters National Freight Industry Negotiating Committee (TNFINC) is pleased to announce that we have resolved the dispute with Holland. The company will pay a total of nearly $570,000 in wages to hundreds of employees affected by the company's dispatch miscues," said John Murphy, Freight Division Director.
Holland has also substantially addressed the dispatch issue as part of the settlement.
In January 2022, the company implemented various changes to its dispatch system that caused many road drivers to miss their runs and lose work opportunities. At the same time, Holland continued to use purchased transportation (PT) in many areas. The TNFINC invoked the "spigot" contained in Article 29 of the contract and completely shut off Holland's ability to use PT.
"I told the company if they wanted the purchased transport option turned back on, Holland had to get our road drivers back on the road and compensate them for the missed work opportunities," Murphy added.
Murphy went back and forth with the company, fighting for the largest possible award for the members. The amount of money Holland is paying and the number of individuals receiving compensation far exceed the initial damage calculations for contractual violations related to the dispatch problems.
Under the settlement, the union is again allowing Holland to use PT in accordance with the contract. But the company is now required to meet regularly with the TNFINC to discuss its continued need for and use of PT.
"This is a strong settlement. This victory shows the importance of holding the company accountable. Rest assured, we will be closely monitoring Holland's use of PT and will not hesitate to shut it off again if warranted," Murphy said.
« Previous
Next »