Local 215 Members Ratify Strong Contract at Republic Services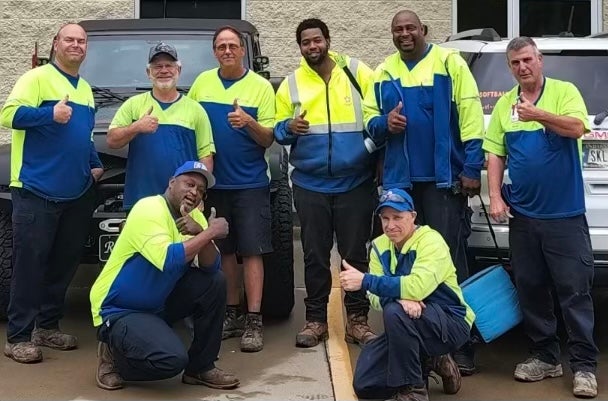 Waste Workers in Indiana Secure New Three-Year Agreement
(EVANSVILLE, Ind.) – Local 215 members in Evansville, Ind., have reached a three-year contract with Republic Services. The new agreement provides workers with annual wage increases and maintains health and welfare.
"There was a lot on the line during negotiations. We felt we deserved more, and we were determined to get it," said William Buckner, a driver at Republic Services and shop steward for Local 215. "We are a dedicated, close-knit group of workers, and we wanted to make sure that this contract reflected our commitment to the job. We are proud of what we have accomplished and thrilled to be covered under such a great contract."
Republic workers voted decisively in favor of the contract. There are 66 workers in the bargaining unit.
"The contract expired back on April 1, but this group remained solid to secure better wages. They were determined to get a strong contract. The negotiating committee made it very clear to the company that they were ready to fight for what they believed in," said Chuck Whobrey, President of Local 215. "In the end, the union achieved significant gains. We won improvements to wages and held the line on health and welfare. We also maintained language for picket line extensions to support other Republic workers in the event of a strike. I'd like to thank workers for staying united along with Business Agent Larry Cline and the International for all their support."
Whobrey noted that representatives from the Teamsters Solid Waste and Recycling Division played an important role supporting the committee throughout negotiations.
"I want to congratulate everyone at Local 215 for standing strong and negotiating this excellent contract. When the bargaining committee sat down with the employer, they knew that the entire Teamsters Union was behind them. We will continue to stand with waste workers nationwide to win the best contracts possible in this industry." said Chuck Stiles, Director of the Teamsters Solid Waste and Recycling Division.
« Previous
Next »