Shred-it Workers in New Jersey Ratify First Teamster Contract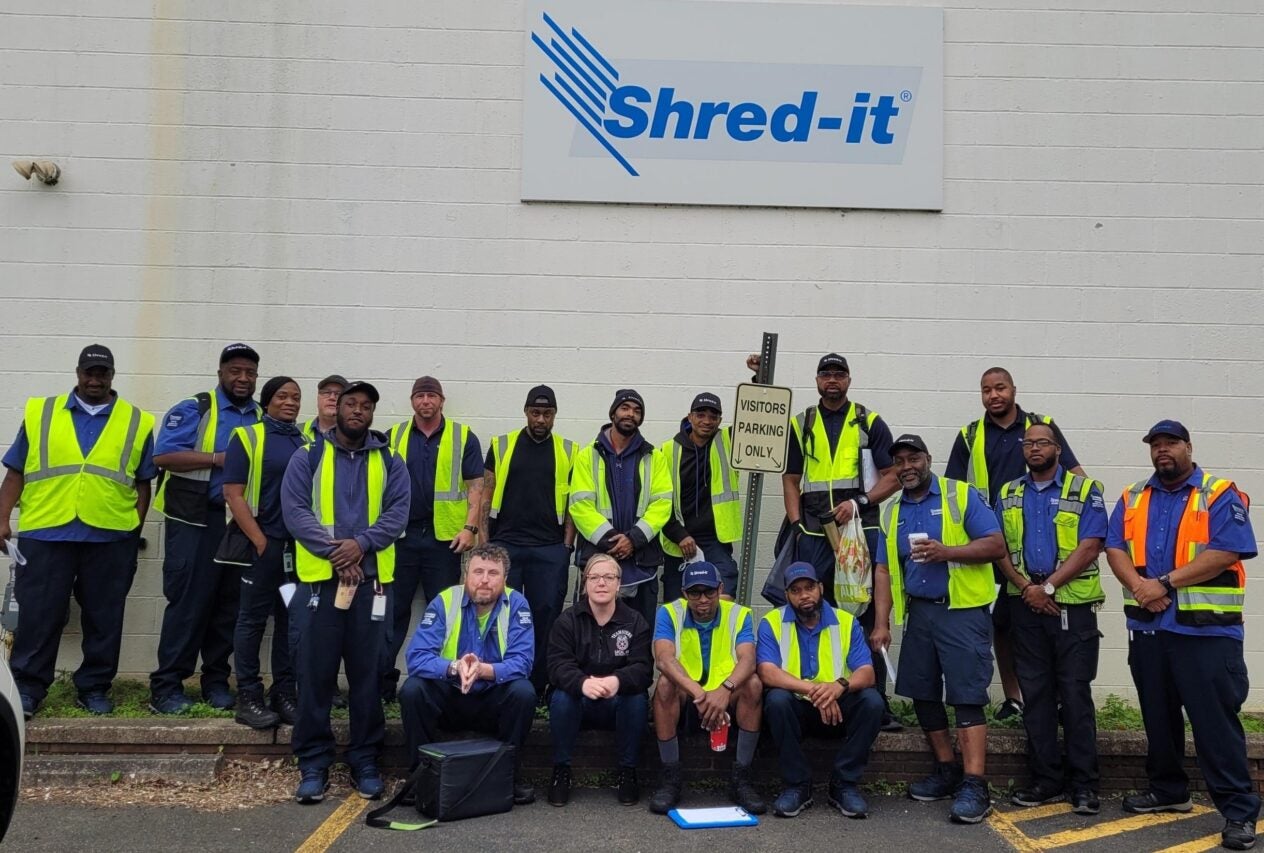 Drivers and Helpers in Trenton Secure Strong Agreement with Local 469
(TRENTON, N.J.) – Drivers and helpers for Shred-it, Inc., in Trenton, N.J. have voted overwhelmingly to ratify their first Teamster contract after more than a yearlong fight at the bargaining table. The Local 469 members will now be covered under a strong three-year agreement that will provide annual wage increases, overtime pay, more time off, seniority, grievance procedure and more.
Shred-it workers overcame an aggressive anti-union campaign by management to organize with Local 469 in April 2021. Since then, workers have stood strong in negotiations. The Teamsters Local 469 Bargaining Committee was led by Shred-it workers John Doherty, Cassiba Joseph and Brian Manning.
"When others picked up and ran to better jobs, we stood together and turned this place into a job individuals would want to run to," Doherty, Joseph and Manning said in a joint statement following last week's ratification vote.
Shred-it workers reached out to Local 469 in late 2019 out of growing concerns for health and safety protocols as well as a desire for better wages, pensions and other benefits. There are 32 workers in the bargaining unit.
"The company fought unionization every step of the way, but these workers stuck together and never gave up. Teamsters Local 469 is proud to have these great men and women as a part of our Union under the protection of a Teamster contract," said Christina Montorio, Recording Secretary at Local 469.
Shred-it, a wholly owned subsidiary of Stericycle, Inc., provides confidential shredding services to businesses across the U.S. and Canada. In 2020, the Teamsters Solid Waste and Recycling Division launched a union-wide campaign to organize Stericycle and Shred-it workers throughout the U.S. and Canada.
"I want to applaud Local 469 members for their dedication and commitment throughout this long, drawn-out battle at the bargaining table. This was a tough fight, but this strong group stood strong to win an excellent first contract that will protect them with the wages, benefits and protections they need and deserve," said Chuck Stiles, Director of the Teamsters Solid Waste and Recycling Division. "This contract will serve as a great foundation for Shred-it workers. They will only continue to gain in the years ahead."
Founded in 1903, the International Brotherhood of Teamsters represents 1.2 million hardworking men and women throughout the United States, Canada and Puerto Rico. Visit www.teamster.org or more information. Follow us on Twitter @Teamsters and "like" us on Facebook at www.facebook.com/teamsters.
« Previous
Next »