Teamsters Address Misclassification Before Pennsylvania Task Force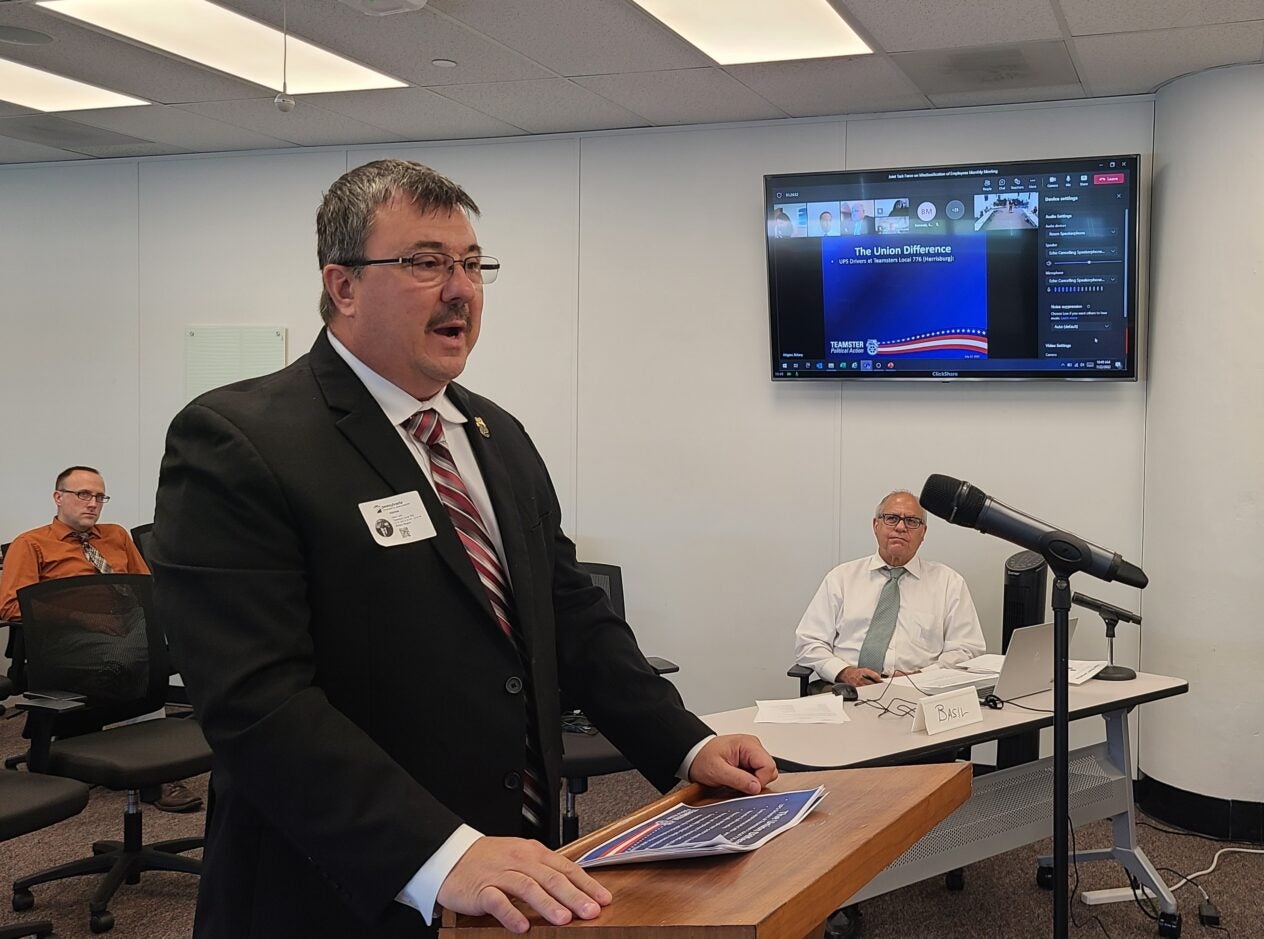 Last week, representatives from the Pennsylvania Conference of Teamsters addressed the Pennsylvania Joint Task Force on Misclassification of Employees. The bipartisan, legislatively-referred task force began in 2021 and was charged with assessing the impacts of worker misclassification in the state and coming up with recommendations for the Pennsylvania General Assembly to address the issue.
In March 2022, the task force presented its initial findings, which correctly identified many of the harms misclassification brings to workers, communities and businesses. Based on state data, the report found that more than 49,000 Pennsylvania employers currently misclassify at least one worker. Additionally, up to $124 million in state revenue has been lost due to misclassification, and workers lost more than $176 million due to injury and illness without workers compensation insurance (which employers avoid through misclassification).
Teamsters Local 776 Business Agent Dave Licht, Teamsters State Legislative Director John Mataya and Teamsters International Attorney Willie Burden all presented before the task force. They spoke to new forms of misclassification that the preliminary report did not address, especially at employers like Amazon.
"Misclassification robs workers, hollows out communities, erodes tax bases, and punishes employers who do the right thing," said Licht. "By allowing employers to get away with misclassification, lawmakers are creating a race to the bottom."
"The task force's recommendations are a great starting point – a strong ABC test, appropriate penalties like stop work orders, and properly funding investigative staff, to name a few," said Mataya. "However, there are forms of misclassification that the report overlooks, including Amazon's DSP [Delivery Service Provider] model."
Burden walked the task force through how Amazon uses subcontracting companies to shift liability to others through subcontracting with so-called DSP companies that employ the vast majority of Amazon's delivery drivers. However, while a worker may be employed by a DSP on paper, Amazon exercises near-total control of the workers – mandating they operate Amazon vans, wear Amazon uniforms, drive Amazon-directed routes, and follow other Amazon directives.
"We hope that when the General Assembly receives the final misclassification report, they take swift action to address these abuses," said William Hamilton, President of the Pennsylvania Conference of Teamsters and International Vice President. "Pennsylvania lawmakers will soon have the choice to stand either with workers or with corporations taking advantage of communities and taxpayers."
"The days of billion-dollar companies like Amazon abusing and misclassifying workers are coming to an end," said Teamsters General President Sean M. O'Brien. "Workers and taxpayers have been left holding the bag for too long and the Teamsters will continue to support meaningful reform."
« Previous
Next »