Teamsters Disaster Relief Comes to the Rescue Amid Eastern Kentucky Floods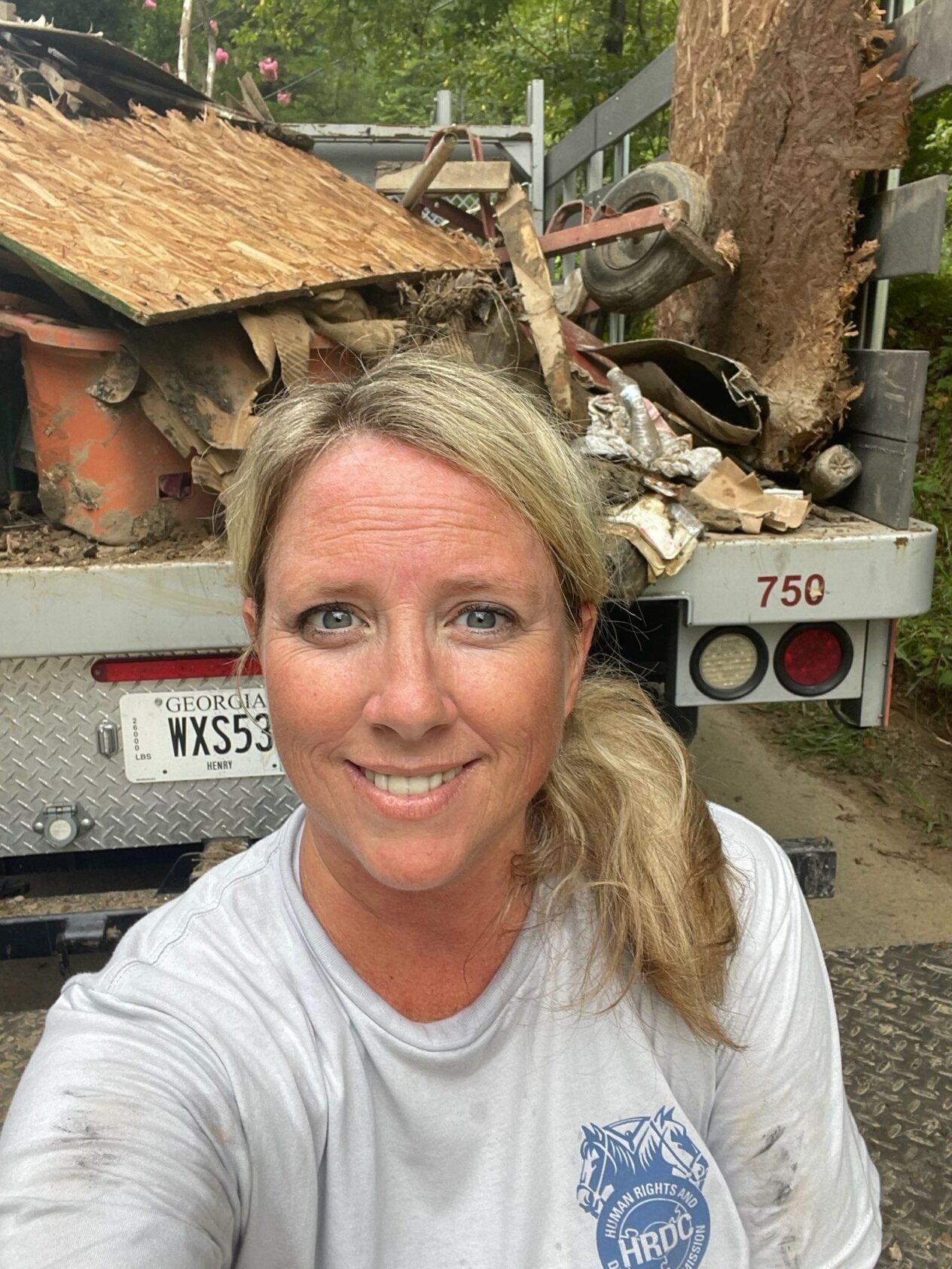 Kentucky has been wracked with historic flooding and mudslides over the past few weeks, an onslaught that follows tornadoes in the state that killed more than 70 people this past winter. Teamsters Disaster Relief has been on the ground since the catastrophic weather subsided, assisting victims and survivors.
"Kentucky Teamsters will do what we've always done when tragedy strikes – band together and answer the call to action," said Fred Zuckerman, Teamsters General Secretary-Treasurer. "We'll be here long after the news crews leave because we're not stopping until these communities are on the pathway to recovery. In the midst of calamity, one can always find solidarity."
The Teamsters are working with a number of partner organizations to aid Bluegrass State residents, including the American Red Cross, Kentucky AFL-CIO, Lexington Fraternal Order of Firefighters, the Laborers International Union of North America (LIUNA) and others.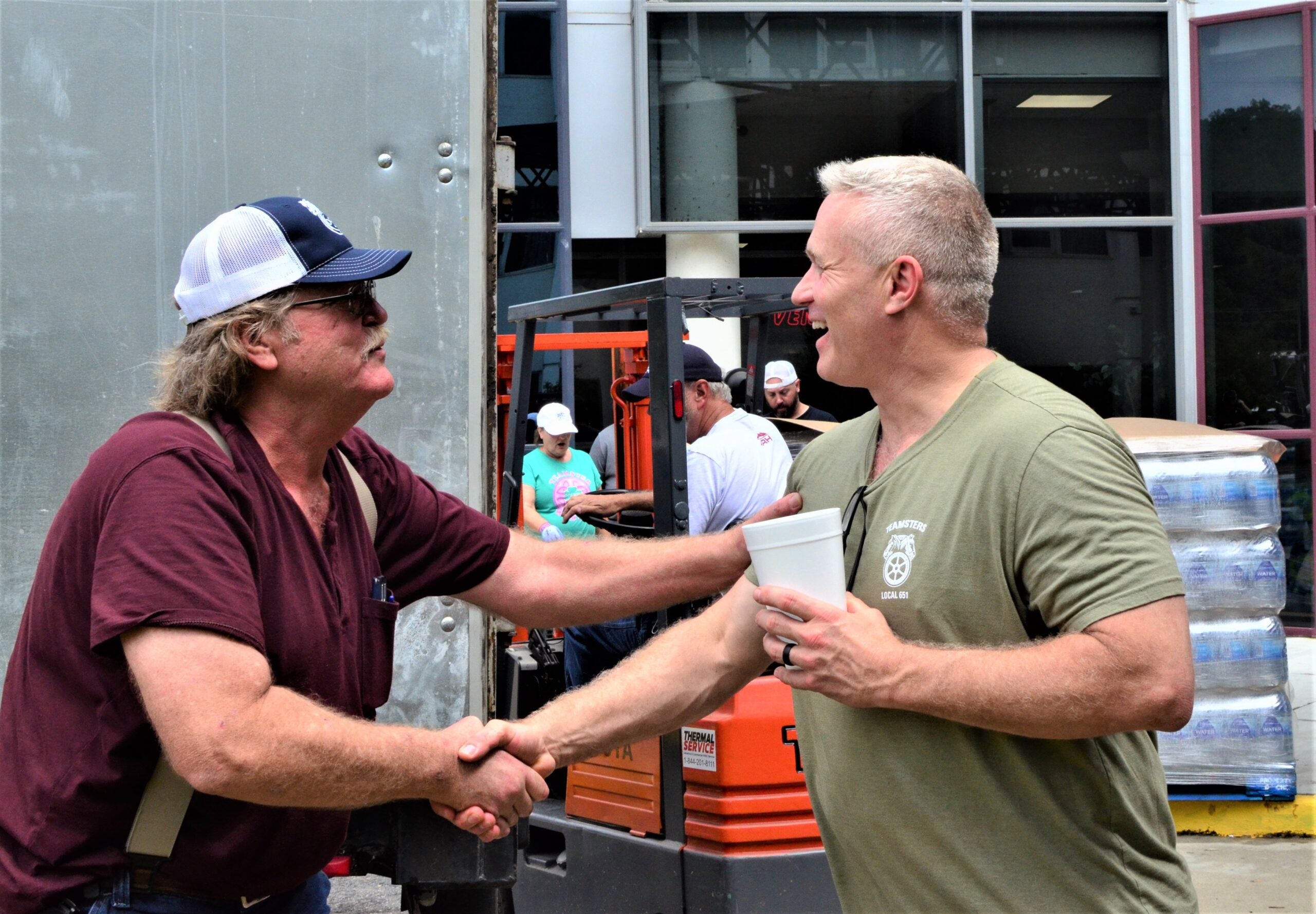 "The vast and top-of-the-line coalition of trade unionists, disaster relief professionals and regular citizens who have heeded the call of duty to help their fellow Americans is unlike anything I've ever seen before," said Brian Peyton, Teamsters Human Rights and Diversity Director. "It is truly humbling to see all of these incredible people working together to make sure people are fed, shelter is provided and other needs are met at a time and place where the most basic of resources can be hard to find."
Teamsters from all over the country have sent supplies to those affected by the storm, including water, sports drinks, diapers and Meals Ready-to-Eat. Teamsters Locals 25, 120 and 728 were among those who sent trailers full of much needed supplies to the affected region, as were Teamsters Joint Councils 94 and 10. Teamsters Locals 89, 114, 175, 236, 322, 651 and 783 – were either on the ground working to assist with supply distribution and other disaster relief objectives or attending to members who had been impacted by the flood waters.
Teamsters Disaster Relief volunteers have been operating out of the Local 651 union hall in Lexington, Ky,. throughout the mission.
"It's really special and really gratifying doing this work – it's what being a Teamster is all about," said James Brant, Local 651 President. "Everybody comes together in a time of need. We don't just work in these cities and towns; we live in them. These are our friends, our neighbors, our families, our loved ones and closest confidants – for many of us, the people we've known our entire lives. People affected by the storm who we're helping, 99.99 percent of them would do the same for us in a heartbeat. This is how we do things in Kentucky."
IMPORTANT RESOURCES
If you're a Teamster who resides in Eastern Kentucky and you need financial assistance, you may be eligible for help through the Federal Emergency Management Agency. Click here to find out more information.
If you're a Teamster in Eastern Kentucky who needs assistance of another kind, you can find them through the Office of Kentucky Governor Andy Beshear.
If you're a representative from a Teamster local union seeking to apply for aid from the Teamsters Disaster Relief Fund, please do so here.
DONATE NOW
The Teamsters Disaster Relief Fund needs your help. The fund, specifically designed to assist members who have suffered a loss in natural disasters, depends on the donations from local unions and other affiliates. Your tax-deductible donations will make a difference for Teamster families. Please give generously and send donation checks to:
Disaster Relief Fund
c/o International Brotherhood of Teamsters
25 Louisiana Ave. NW
Washington, DC 20001
« Previous
Next »