Teamsters Meet with ITF, Argentinian Trade Union Leaders to Bolster UPS Contract Campaign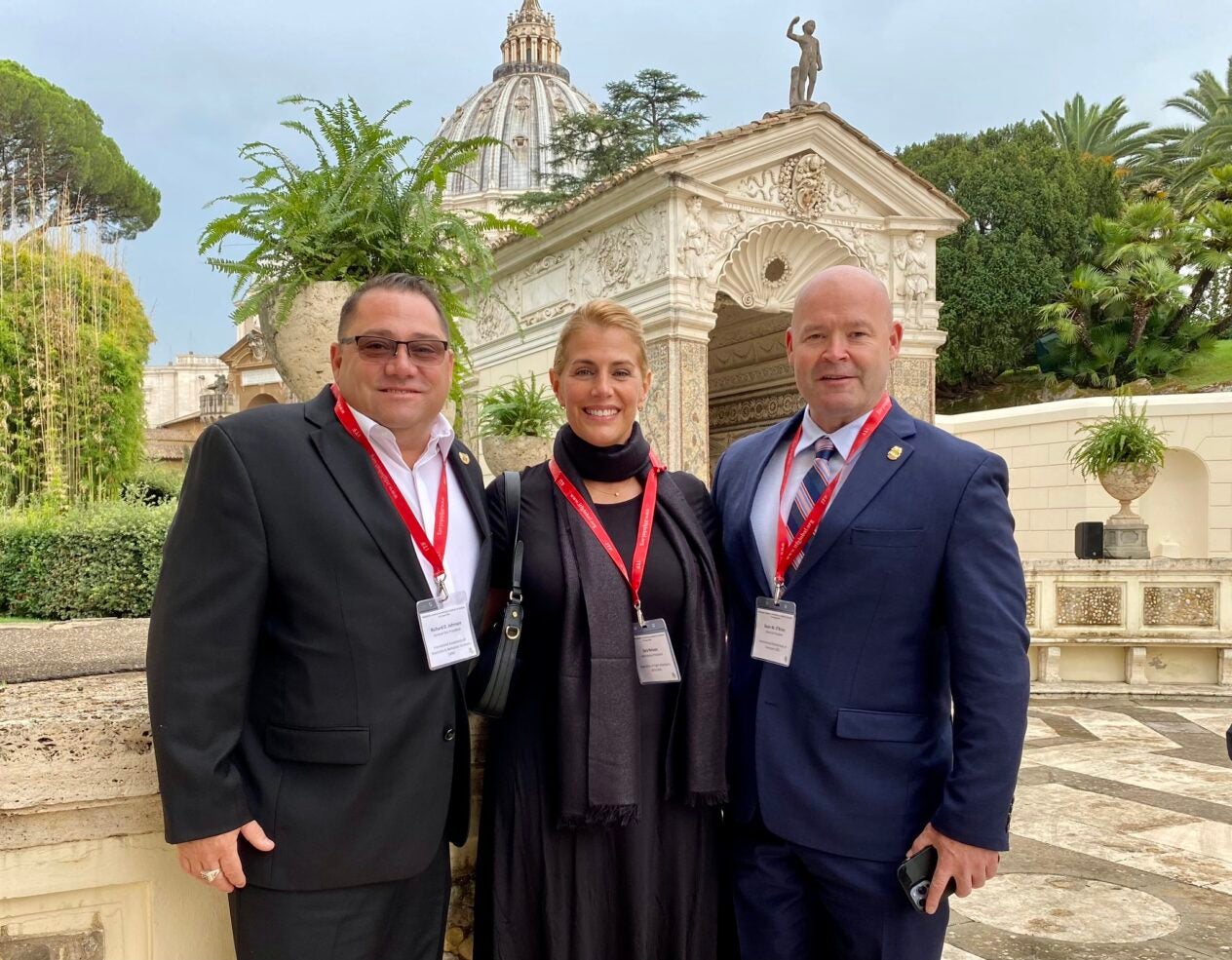 Teamsters General President Sean M. O'Brien and General Secretary-Treasurer Fred Zuckerman met with the leaders of 10 Argentinian trade unions and the top leadership of the International Transport Workers' Federation (ITF) to discuss global strategies for upcoming UPS contract negotiations.
Argentinian union FNTCOTAC, the country's National Federation of Truck and Automotive Transport Workers, represents UPS employees among its membership of more than 200,000 union workers. Through its partnership with the ITF, the Teamsters coordinate with a member network of 677 trade unions across the globe.
"Corporations conspire every day to lower working people's wages and living standards, and unions worldwide must better coordinate to organize and fight back. Not just with talk, but with real actions," O'Brien said. "Our friends at the ITF and in Argentina have pledged their support of the Teamsters' fight for the strongest contract at UPS. We will continue to pressure this global corporation from every angle possible over the coming year."
FNTCOTAC is actively exploring solidarity actions in Argentina to show its support of UPS Teamsters. O'Brien and Zuckerman also met with Steve Cotton and Paddy Crumlin of the ITF, who have assigned staff to identify and coordinate with all ITF-affiliated unions that represent UPS workers.
ITF staff will meet with members of the Teamsters' UPS contract campaign team in the upcoming weeks to incorporate international actions.
Meetings with international union representatives were held at the Pontifical Academy of Sciences within the Vatican. Sara Nelson, President of the Association of Flight Attendants-CWA, and International Association of Machinists and Aerospace Workers Vice President Richard Johnsen also joined the meeting and pledged their support of the UPS contract fight.
On Aug. 10, the Argentinian delegation worked with Monsignor Marcelo Sanchez Coronado to arrange an audience with Pope Francis. Pope Francis, a native of Buenos Aires, Argentina, has since his election in 2013 been an outspoken advocate for working people and their rights.
"The Teamsters are committed to exploring every option and tactic out there to ensure our members secure the best contract at UPS, and it's good to know the rest of the global trade union movement has our back," Zuckerman said.
« Previous
Next »