UPS Teamster Who Saved a Life is Praised by State Police, Ignored by the Company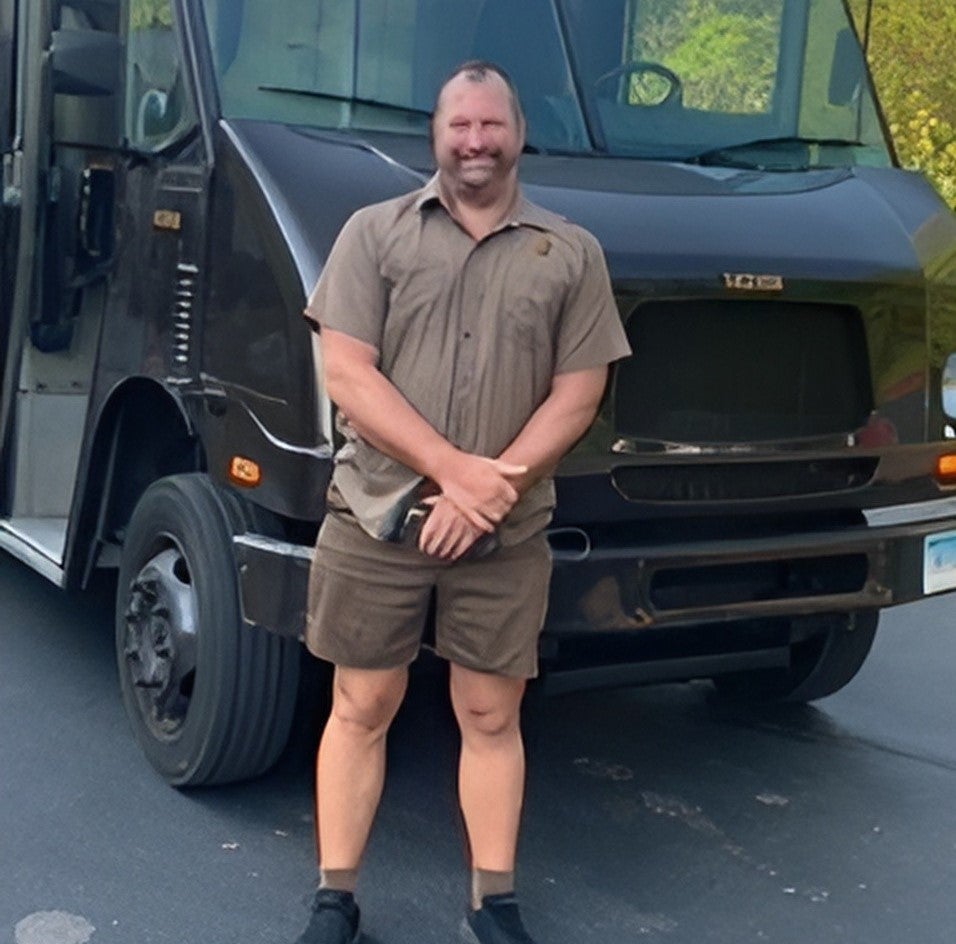 Police Letter to UPS Commending the Heroism of Local 493 Connecticut Package Driver Gets No Response
Earlier this year, UPS driver Keith O'Brien was driving his route in Essex, Connecticut when he noticed a young girl sitting out in the cold in front of her house. What O'Brien did next may be the reason the girl's mother is still alive today.
O'Brien, who is a member of Teamsters Local 493, knew the girl lived with her mother in the house and he knew something was wrong when he saw the 6-year-old sitting outside in the middle of a school day. As he walked to the front of the house, the child approached him and said her mother would not wake up.
The young girl had been trying to wake up her mother for hours to get her to take her to school. She was scared and, as a UPS driver, she saw O'Brien as a neighbor she could trust.
"I went in the house and I saw the woman was unresponsive, so I called 9-1-1," said O'Brien. "She was in a diabetic coma and had been that way overnight, but she survived."
O'Brien stayed with the child until emergency personnel arrived to rush the woman to the hospital.
The Connecticut State Police commended O'Brien's heroism and sent a letter to UPS local management praising his actions.
"Had Mr. O'Brien not been so in touch with the community and showed such compassion, the day could have turned out far more tragic than it already was to this family," the State Trooper's Office wrote to UPS. "To be clear, Mr. O'Brien likely saved this woman's life. The town of Essex is lucky to have Mr. O'Brien as part of the community."
That was eight months ago. O'Brien is not surprised that he still has hear nothing from UPS about it.
"We build relationships with the customers. That's an important part of the work, the customer service. But this is what we are dealing with from management – no concern or recognition," O'Brien said.
"UPS Teamsters in Connecticut, New England and across the nation are mobilized for a strong contract that treats our workers with dignity and respect," said Bevan J. Sweet, Secretary-Treasurer of Local 493. "This family undoubtedly sees their UPS driver as a trusted member of the community. Why doesn't UPS?"
"I commend Brother Keith for his heroic action," said Sean M. O'Brien, Teamsters General President. "If not for his awareness of the situation and taking quick action, this little girl might no longer have a mother. UPS Teamsters are part of the fabric of local communities, delivering an essential service while looking out for their neighbors. The company may ignore this important relationship with the community, but the Teamsters never will."
« Previous
Next »