Teamster School Bus Driver Honored for De-Escalating Volatile Situation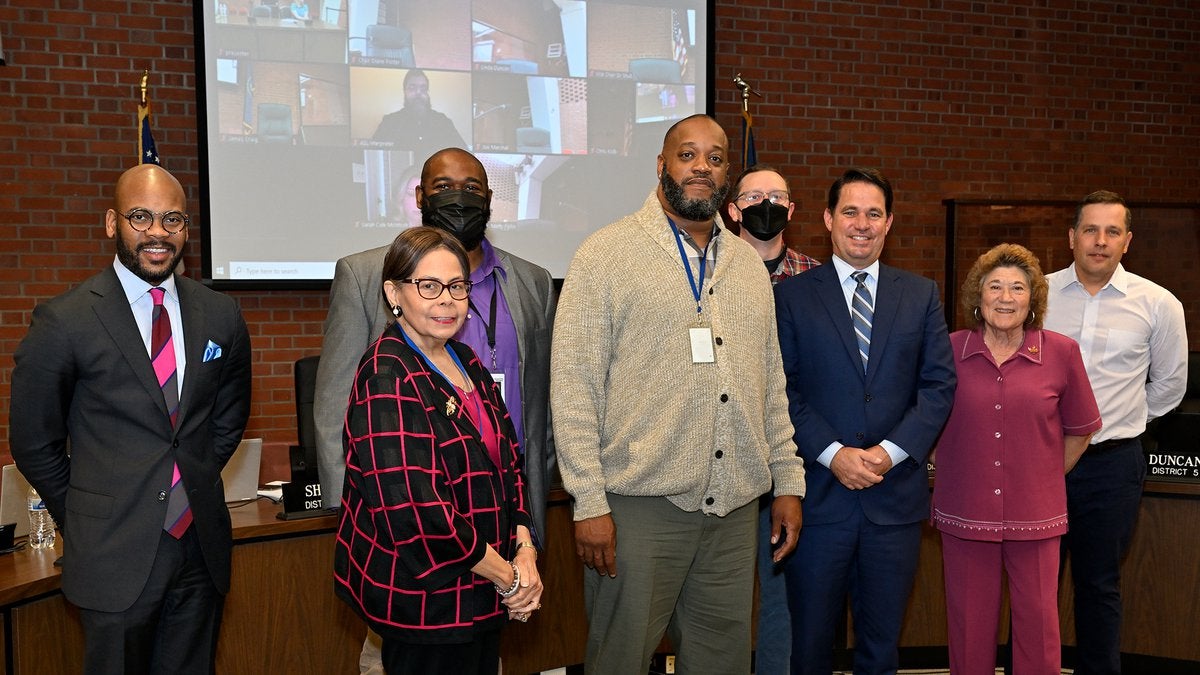 (LOUISVILLE, Ky.) – Teamsters Local 783 member Tim Franklin was formally honored by the Jefferson County Board of Education for successfully de-escalating a potentially violent situation and bringing his students to school after it unraveled.
"(Franklin) did a wonderful job making sure he kept the students safe, and he got that adult off the bus," said Carolyn Callahan, Jefferson County Public Schools spokeswoman. "He makes a positive impact on each of the students that he interacts with every day."
While Franklin was on his bus route, a man boarded the bus and then began threatening and shouting at students. Franklin successfully blocked him from boarding the bus further and escorted him off of the bus without any further confrontation.
"I wore a Captain America shirt that day," Franklin said. "Now they call me Mr. Famous, Captain America."
"Tim Franklin is an incredibly valuable member of our union and the community," said John Stovall, Local 783 President. "His heroism and dedication to his students embodies selflessness and solidarity, two values that we as Teamsters hold near and dear to our hearts."
« Previous
Next »