Costco Teamsters: It's Time to Vote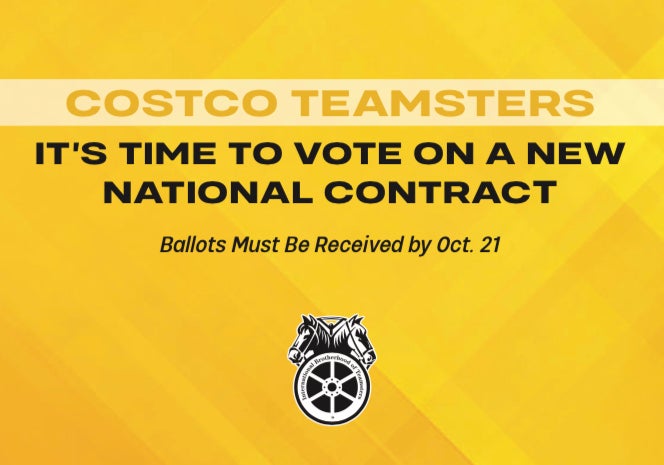 Ballots for New National Contract Are Out!
On October 3, ballot materials were mailed to all Costco members to vote on a first-ever national contract. If you have not received voting instructions in the mail by today, please notify your local union and let them know right away to ensure you receive a ballot.
Complete voting instructions are included in the ballot package.
All ballots must be received before Friday, October 21 at 3pm ET/12pm PT.
To review online the "last, best, final" offer, please visit https://ibt.io/costco22. A "YES" vote is to accept the offer and "NO" to reject and authorize a strike. All members are encouraged to vote.
If you have any questions about the offer or how to vote, please reach out to your business agent or call your local union.
« Previous
Next »