Teamsters Benefit from President Biden's Student Loan Relief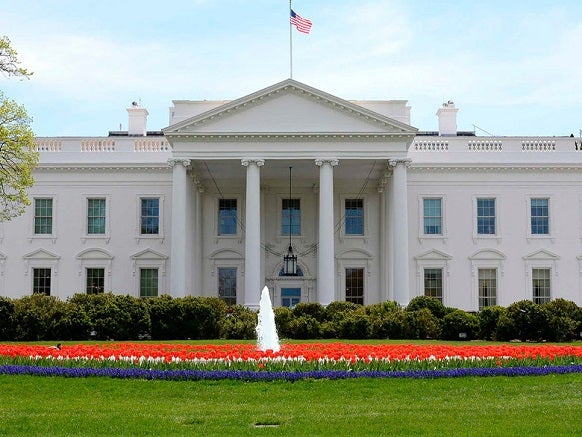 President Joe Biden's recent decision to grant student loan relief to working people is a genuine victory for Teamster families who know what it means to sacrifice and pursue brighter futures.
Hardworking Teamsters are real people like Corina Lazo, a member of Teamsters Local 856 and a management analyst with the City of South San Francisco's Housing Department. An immigrant whose family of six used to live in a one-bedroom apartment, she put herself through college while working and raising her kids.
Corina spent three years earning an associates degree and another three earning a bachelor's degree in business administration. She completed her education in 2021. To do so, Corina had to take out about $50,000 in student loans. Now she helps disadvantaged families like the one she grew up in to secure housing in California's very expensive Bay area.
"I did this so I could be an advocate in the system," she said. "This is my livelihood. This is my passion. I am making changes to help people who are like me."
Doing so has come with a heavy cost. Corina's current student loan bill is about $600 per month. She also cannot herself afford to live near where she works and has commuted up to six hours per day. Unsurprisingly, she spends several nights a week staying with family nearby.
Corina said she is likely to qualify for up to $20,000 in student loan relief, which will half her monthly payment.
Meanwhile, Lakesha Actkinson, another member of Local 856 who works as a nursing assistant with Contra Costa County in Northern California, spent four years attending school during off-hours. Like Corina, Lakesha supported her family the whole time. She earned an associates degree in allied health as a medical office billing specialist.
Lakesha took out more than $40,000 in student loans to finance her degree. Today, covering that payment is a burden, especially when added to the gas and tolls as part of her commute. She is also helping to support her child attending college now.
Loans were the only way to further her skills, Lakesha said. "I was trying to expand my education. I did what I had to do."
Granting some relief to hardworking Teamsters and other Americans will ensure families don't drown in student loan debt. In an era when Big Business profits from so many government initiatives, it is only right that elected officials also remember those who keep the country running.
« Previous
Next »