Delta Air Lines Workers Organize With Teamsters, AFA, and IAM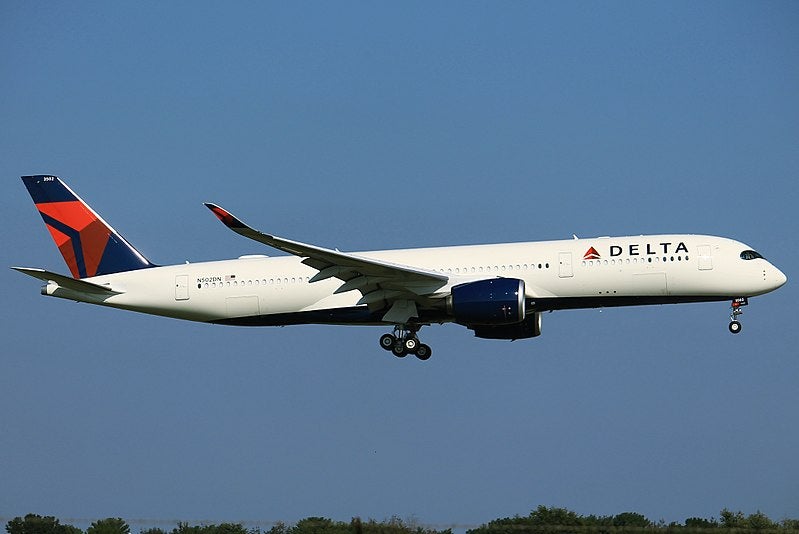 ATLANTA (November 21, 2022) — The Association of Flight Attendants-CWA (AFA-CWA), the International Association of Machinists and Aerospace Workers (IAM), and the International Brotherhood of Teamsters today announced a coordinated campaign to support the people of Delta Air Lines who are working to organize their unions.
"Delta flight attendants are the heart of the airline and key to its industry-leading success. They deserve a union contract that leads the industry too," said Sara Nelson, president of the Association of Flight Attendants-CWA. "Flight attendants have been organizing over the course of the turbulent pandemic and have begun officially collecting cards. We're thrilled to support Delta fleet service workers organizing with the IAM and Delta mechanics organizing with the Teamsters. Together, workers will lock in what they love about their work at Delta and gain the respect that comes with a union contract. "
Delta is the only U.S.-based mainline carrier where flight attendants, fleet service, and mechanics are not represented by a union – only 20 percent of Delta workers are unionized. Delta produced nearly double the profits of other U.S. airlines in pre-pandemic years, and the airline is on a path to record profitability again. Delta workers are ready to secure a union and a contract to keep their share of the profits they create in the communities where they live and work.
"Delta fleet service workers deliver for both customers and the carrier, and now the time has come to deliver an industry-leading contract for the people who truly make Delta Air Lines a world-class airline," said Richie Johnsen, IAM Air Transport Territory General Vice President. "We're so excited to join with AFA-CWA and the Teamsters to bring Delta workers a greater voice on the job. Together, we're going to build on the success of a great airline for the benefit of its workers, the carrier and the flying public."
Ed Bastian made nearly 26 percent more than the next highest-paid CEO in 2021 – but Delta employees don't benefit the same way. Delta workers don't just want industry standard – they want industry leading in every part of our jobs.
"Workers make Delta profitable, and by organizing wall-to-wall we will ensure workers share in the airline's success. In Atlanta and at hubs across the country, Delta mechanics will have powerful union representation when they join the Teamsters," said Sean M. O'Brien, Teamsters General President. "The Teamsters are proud to support flight attendants and fleet service workers joining AFA-CWA and IAM. We will win industry-leading standards for workers at Delta and we will do it together."
Delta Air Lines, Inc. is a U.S. legacy airline headquartered in Atlanta. The airline operates over 5,000 flights daily and serves more than 300 destinations.
« Previous
Next »