Teamster Airline Division Safety Representatives Attend the FAA Safety InfoShare in Bellevue, WA, November 1-3.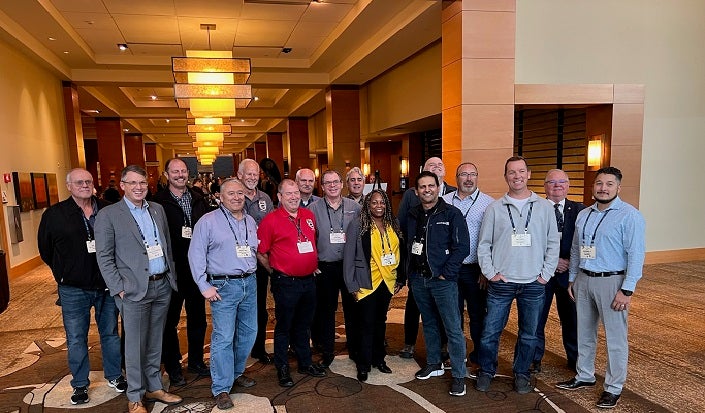 This week, Teamster Airline Division Safety Representatives attended The Aviation Safety InfoShare 2022 Biannual Conference; where safety advocates representing Unions, Airlines, Trade Associations, Manufacturers, the Military, and the FAA, came together to discuss safety trends and best practices.
Inforshare began in the mid-1990s and is a joint effort between the U.S. Federal Aviation Administration (FAA) and industry leaders from numerous aviation sectors to share current and emerging safety issues, lessons learned best practices for data analysis, and successful mitigation strategies.
At this year's conference, Pilots, Mechanics, Dispatchers, Cabin Crew, and Ground Operations safety representatives reviewed near issues, accidents, and injury trends and the mitigations that were put in place to avoid them in the future. Also on the agenda were 5G effects on Radio Altimeters, Non-Punitive Self Reporting Programs, Challenges facing the new workforce, and FAA staffing and regulations updates.
Our members face uncertainty daily and work to combat issues to keep you safe. So, with November being Aviation History Month, make sure to thank your Local Union Airline Safety Representative. They are your co-workers that volunteer their time to make your workplace and the industry safer for everyone.
« Previous
Next »