Teamsters Holiday Recipes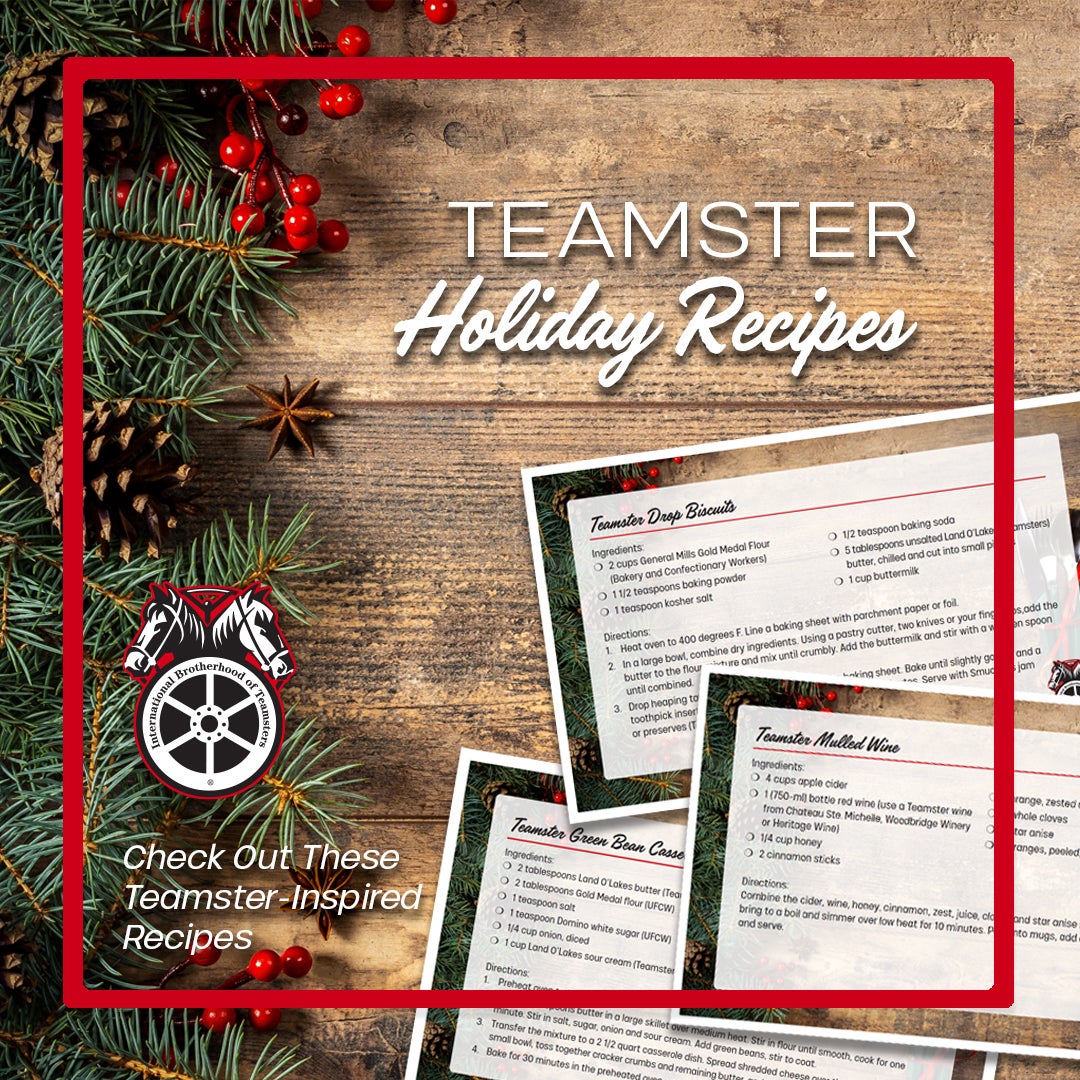 We have put together some Teamster-inspired holiday recipes to help you celebrate the season and support Teamster members around the country. These include recipes for turkey, biscuits, mulled wine and more – using Teamster-made or delivered ingredients. Where appropriate we have also noted the union origin of other ingredients and baking materials.
---
---
Many of the ingredients in these recipes were either made or delivered by members of the Teamsters Bakery and Laundry Conference, Brewery and Soft Drink Workers Conference, Dairy Conference or Food Processing Division.
We hope you'll find these recipes useful as you celebrate with your family this holiday season.
« Previous
Next »