Grassdoor Workers Join Teamsters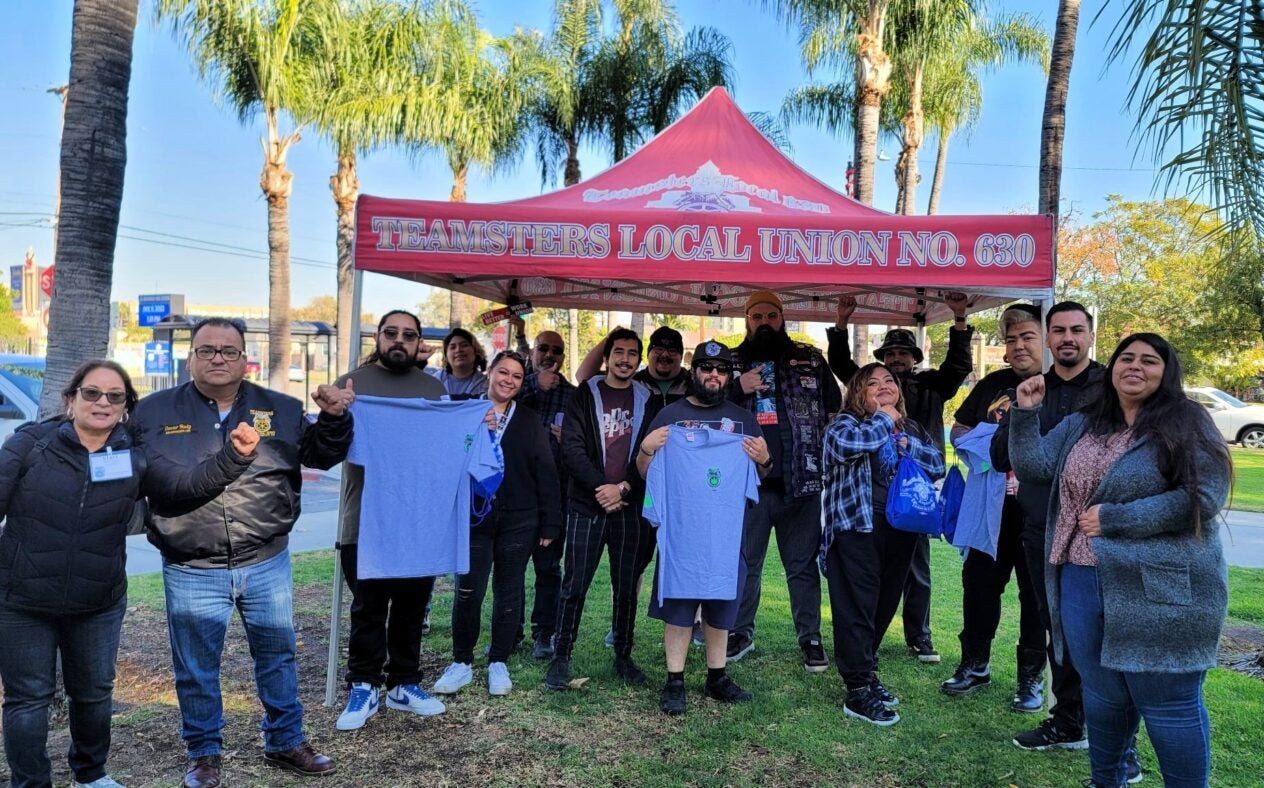 Union Expands Presence Throughout the Cannabis Supply Chain
Press Contact: Matt McQuaid Phone: (202) 624-6877 Email: mmcquaid@teamster.org
(COMMERCE, Calif.) – More than 300 drivers and warehouse workers at Grassdoor, a cannabis delivery service, have joined Teamsters Local 630.
"This victory is emblematic of the fact that companies in the cannabis industry can be successful and prosperous without resorting to union busting or other unethical business practices," said Lou Villalvazo, Local 630 Secretary-Treasurer. "We look forward to negotiating a strong contract for these workers and are honored that they chose to join the Teamsters."
"We're organizing every component of the cannabis industry, whether it's cultivation, distribution, or retail," said Peter Finn, Teamsters Western Region Vice President and Food Processing Division Director. "These men and women are playing a critical role at this company, and they deserve a strong union contract that guarantees that they have a fulfilling career."
"I support the union because all of us here at Grassdoor are in this life together," said Ian-Andrew Robertson, a Grassdoor worker who signed up to join Local 630. "It's up to all of us to act collectively and stand firm to demand the respect we deserve. We want to have stable, middle-class careers, but also protect California's cannabis culture of peace and community – one we have worked so hard to preserve over the decades. Cannabis is for everyone, and the prosperity it provides should be for everyone as well."
Established in 1937, Teamsters Local 630 represents workers in various industries, from clerical, warehouse, professional drivers, food service, liquor, food processing, dairy, and more. For more information, go to http://www.teamsters630.org/.
« Previous
Next »