Sunnyside Buffalo Grove Cannabis Workers Join Teamsters Local 777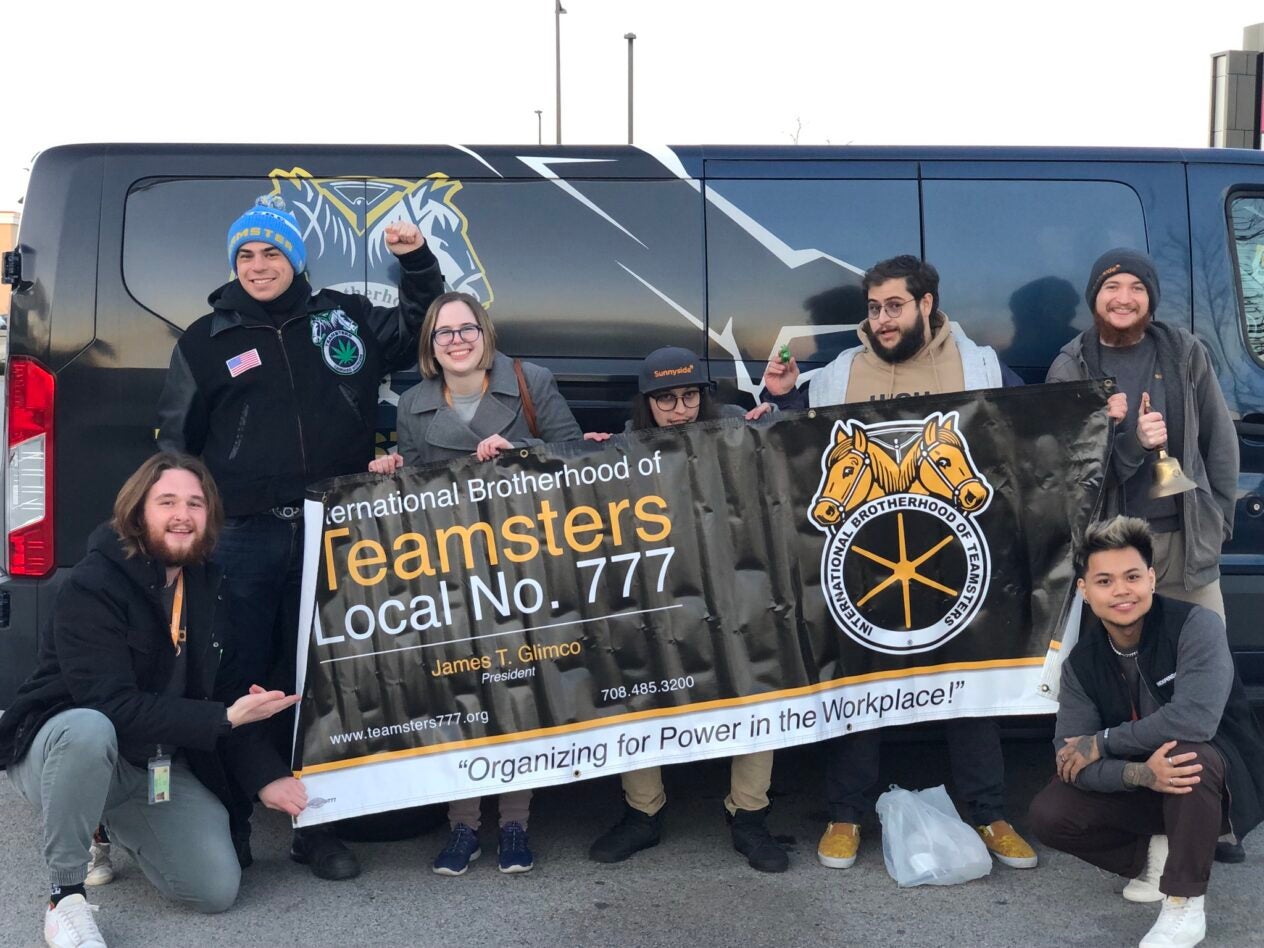 Press Contact: Matt McQuaid Phone: (202) 624-6877 Email: mmcquaid@teamster.org
(BUFFALO GROVE, Ill.) – Workers at the Sunnyside Dispensary in Buffalo Grove, Ill., have unanimously voted to join Teamsters Local 777.
"This is the third location at this company to join the Teamsters since September," said Jim Glimco, Local 777 President. "These are the frontline soldiers in the battle to create middle-class careers in the cannabis industry, and we are honored that they decided to become part of our family."
"This isn't just about one company or one location – this is about the entire industry," said Peter Finn, Teamsters Food Processing Division Director. "We will bring the power and solidarity of 1.2 million Teamsters across the country to the bargaining table for these workers. These brave men and women will have a contract that reflects how important they are to this company."
"I've spent four years in this industry, and during that time, I've watched some of the best people I've worked with get mistreated in a variety of ways," said Drake Austin, a Wellness Advisor at the Buffalo Grove Dispensary. "I've even seen compassionate people get written up because they wouldn't come to work while they were sick. This is why we need a union. Workers at this dispensary and throughout the industry deserve to be protected, so we can provide the best possible care for our patients."
Founded in 1937, Teamsters Local 777 represents workers in a wide variety of industries throughout the Chicago area. For more information, go to teamsters777.org/.
« Previous
Next »