UNFI Workers in California Join Teamsters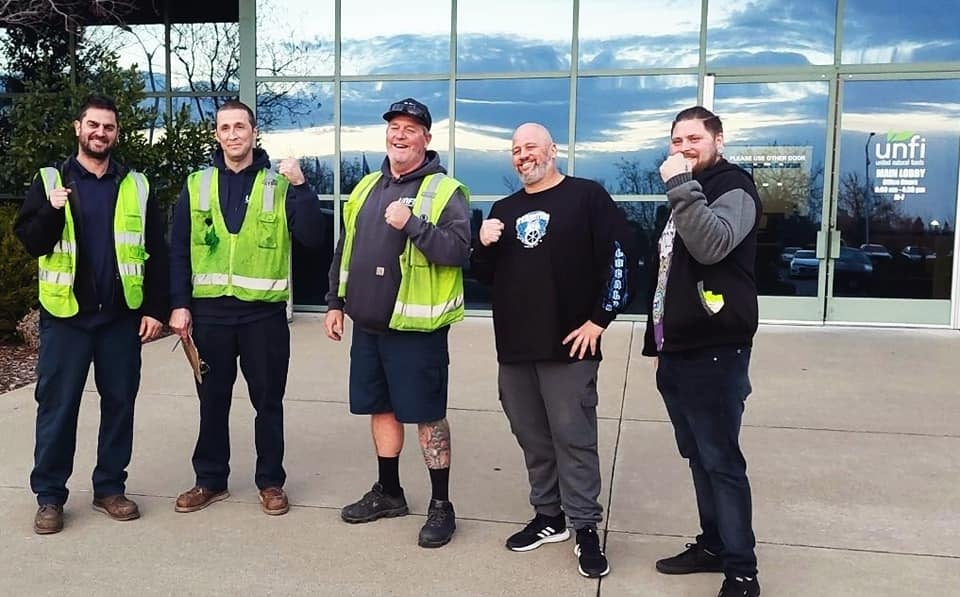 More than 200 Warehouse Workers Win Representation with Teamsters Local 150
Press Contact: Daniel Moskowitz Phone: (202) 624-6818 Email: dmoskowitz@teamster.org
(ROCKLIN, Calif.)—Warehouse workers at America's largest organic and natural food supplier, United Natural Foods, Inc. (UNFI), have voted overwhelmingly to join Teamsters Local 150 in Sacremento, Calif. The election took place yesterday for the 220 workers at the company's Rocklin, Calif., facility.
"It was a hard-fought battle, but we were determined to win. My co-workers and I are absolutely ecstatic. We're excited to see what the future holds," said Ron Bergman, a 27-year reach-lift driver at UNFI. "Now that we are Teamsters, we look forward to winning better pay, better health care, and better retirement."
Bergman noted that he and his co-workers started organizing after drivers at the UNFI facility won representation with Local 150 last April.
"Not long after drivers won their vote, warehouse workers reached out ready to launch a campaign of their own. They were determined to win a union voice from the very start," said Dale Wentz, Secretary-Treasurer of Local 150. "We're very happy for these workers and applaud everyone at Local 150 who helped on the campaign. This victory is going to change lives."
Once the election is certified, Wentz said Local 150 will kick off proposal meetings and begin the bargaining process for a first contract.
"UNFI workers are rising up, pushing back, and standing together to win the rights and protections they deserve. Yesterday's victory in California is part of a larger worker movement at the company. All across the country, Teamsters at UNFI are raising the bar and setting the standard for the entire industry," said Tom Erickson, Director of the Teamsters Warehouse Division.
Founded in 1903, the International Brotherhood of Teamsters represents 1.2 million hardworking men and women in the U.S., Canada, and Puerto Rico. Visit Teamster.org for more information. Follow us on Twitter @Teamsters and "like" us on Facebook at Facebook.com/teamsters.
« Previous
Next »