UPS Supplemental Negotiations Update for March 20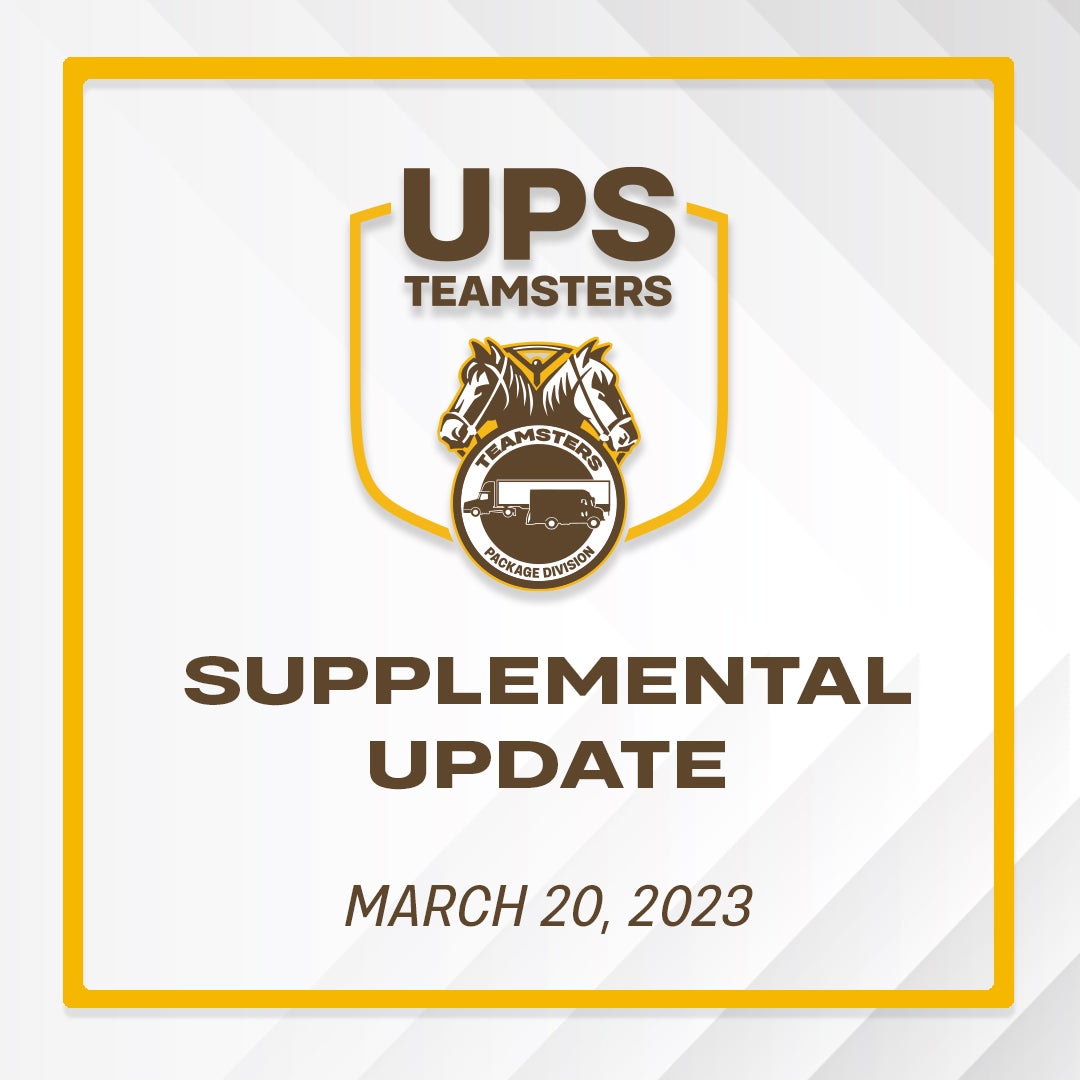 Supplemental bargaining continued across the country last week as Teamster negotiating committees for 14 of the 30 open supplements and riders met with the company. While supplemental committees have reported some progress over the last week, UPS continues to stonewall on substantive Teamster proposals. Committee chairs anticipate that bargaining will intensify over the next few weeks before national negotiations begin on April 17. Ten supplemental negotiating committees have bargaining dates scheduled for this week.
TO READ THE FULL UPDATE, GO TO THE UPS TEAMSTERS APP HERE.
« Previous
Next »