Teamsters Give UPS Negotiators a Hard 'No' to Cost-Neutral Bargaining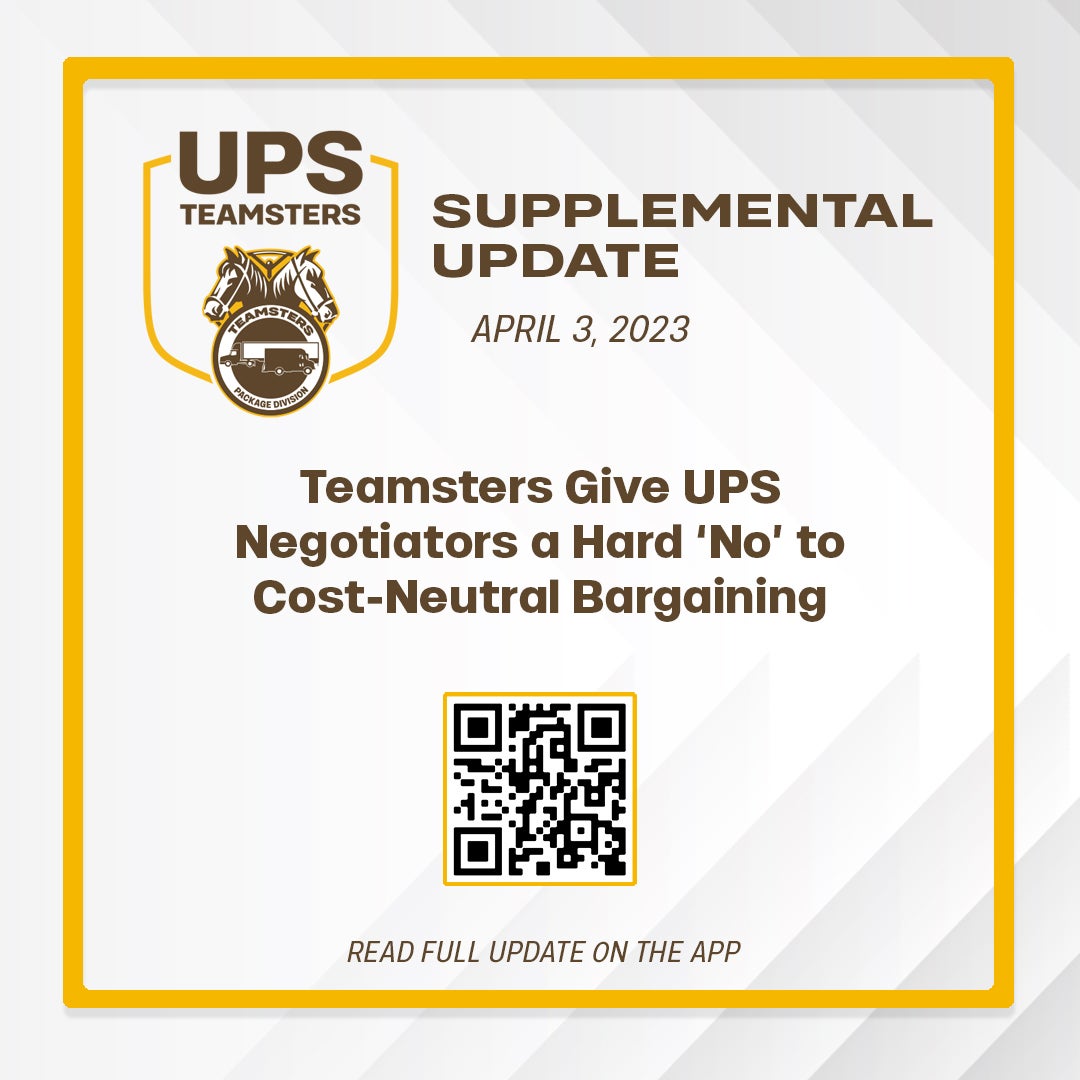 Supplemental Update - April 3, 2023
Teamsters put UPS on notice during supplemental bargaining meetings throughout the country last week, refusing the company's outrageous insistence on cost-neutral agreements. While some progress was made on various proposals by the union, Teamsters also saw some disturbing backsliding by the company. As 11 supplemental negotiating committees held meetings with UPS last week, Teamster committee chairs continued to remind the company of the fast-approaching deadline. At the same time, UPS negotiators chose to either ignore economic proposals altogether or ask that such proposals be paid for with concessions elsewhere.
All supplemental negotiating committees are holding firm against concessions while presenting proposals for more paid time off (sick days and holidays), stronger seniority and bidding language, improved grievance procedures, stronger language against subcontracting, and more. Teamster committees are getting regular support from the Package Division as the International Union pressures UPS to stop its delay tactics and wrap up supplements. Supplemental negotiating committees have made it clear to the company that UPS is delusional if it thinks there will be a cost-neutral contract after it raked in more than $13 billion in profit last year thanks to the hard work of our members.
TO READ THE FULL UPDATE, GO TO THE UPS TEAMSTERS APP HERE.
« Previous
Next »