Teamsters Statement on Writers Guild of America Negotiations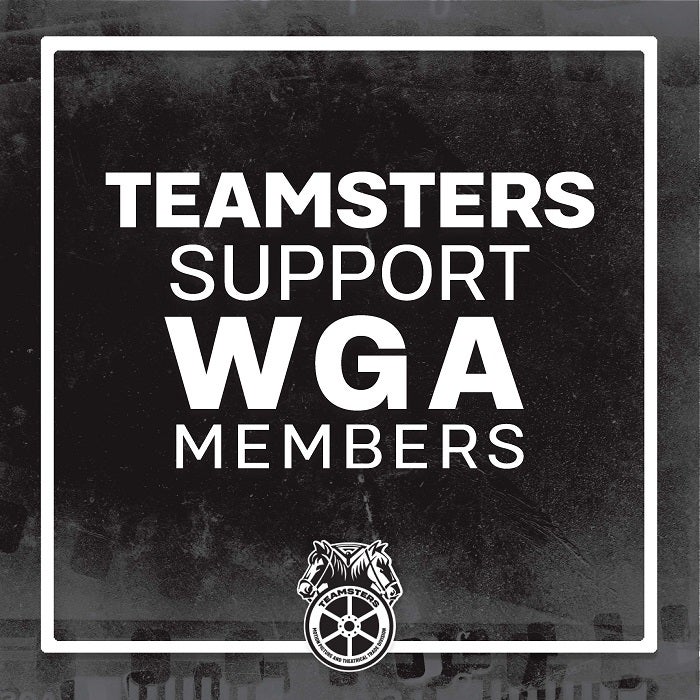 Press Contact: Daniel Moskowitz Phone: (770) 262-4971 Email: dmoskowitz@teamster.org
(WASHINGTON) – The following is a statement from Teamsters General President Sean M. O'Brien and Teamsters Motion Picture Division Director Lindsay Dougherty regarding negotiations between the Writers Guild of America (WGA) and the Alliance of Motion Picture and Television Producers (AMPTP):
"The Teamsters stand with WGA members in their fight for a fair contract.
"The studios owe their success to these workers. They deserve to be paid fairly and respected for their labor.
"These multibillion-dollar corporations—including Amazon, Netflix, Disney, and Apple—invest in highly paid executives and lavish productions. They can afford to share the wealth with the writers who create the content we all watch.
"We are monitoring negotiations closely. This is a shared fight and Teamsters do not cross picket lines."
Founded in 1903, the International Brotherhood of Teamsters represents 1.2 million hardworking people in the U.S., Canada, and Puerto Rico. Visit Teamster.org for more information. Follow us on Twitter @Teamsters and "like" us on Facebook at Facebook.com/teamsters.
« Previous
Next »