UPS Teamsters Contract Update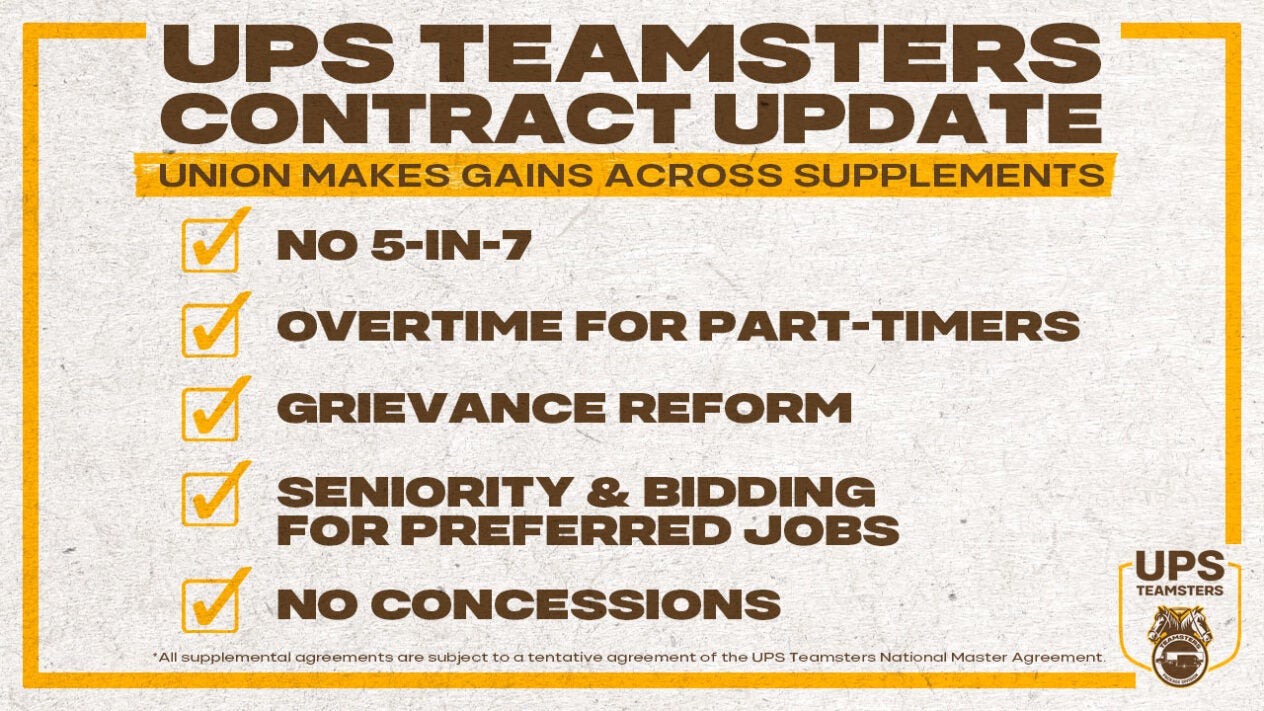 Union Makes Gains Across Supplements
Download the UPS Teamsters Contract Update One-pager
No 5-in-7
UPS wanted to schedule UPSers to work any 5 days in any 7-day period.
The Teamsters killed this proposal.
Overtime for Part-timers
Overtime improvements for part-time UPSers nationwide
The Teamsters achieved and continue to fight for more money for overtime.
Grievance Reform
New national reforms to expedite the grievance procedure
Rank-and-file Teamsters spoke loud and clear for faster resolution to grievances.
Seniority and Bidding for Preferred Jobs
"Protecting seniority and strengthening our bidding rights to move into preferred positions is so important to part-timers nationwide. Seniority means our work is appreciated. Bidding means our hard labor is paying off. These rights give part-timers a sense of accomplishment and respect we could never have had before." — Cesar Castro, 9-year Part-time UPS Teamster, Local 396, Compton, Calif.
No Concessions
Across supplements, riders, and addenda, the Teamsters have given nothing back. UPSers will make gains under all new agreements!
*All supplemental agreements are subject to a tentative agreement of the UPS Teamsters National Master Agreement.
« Previous
Next »