Lawrence Public Sector Teamsters File Complaint Against City, Hold Informational Picket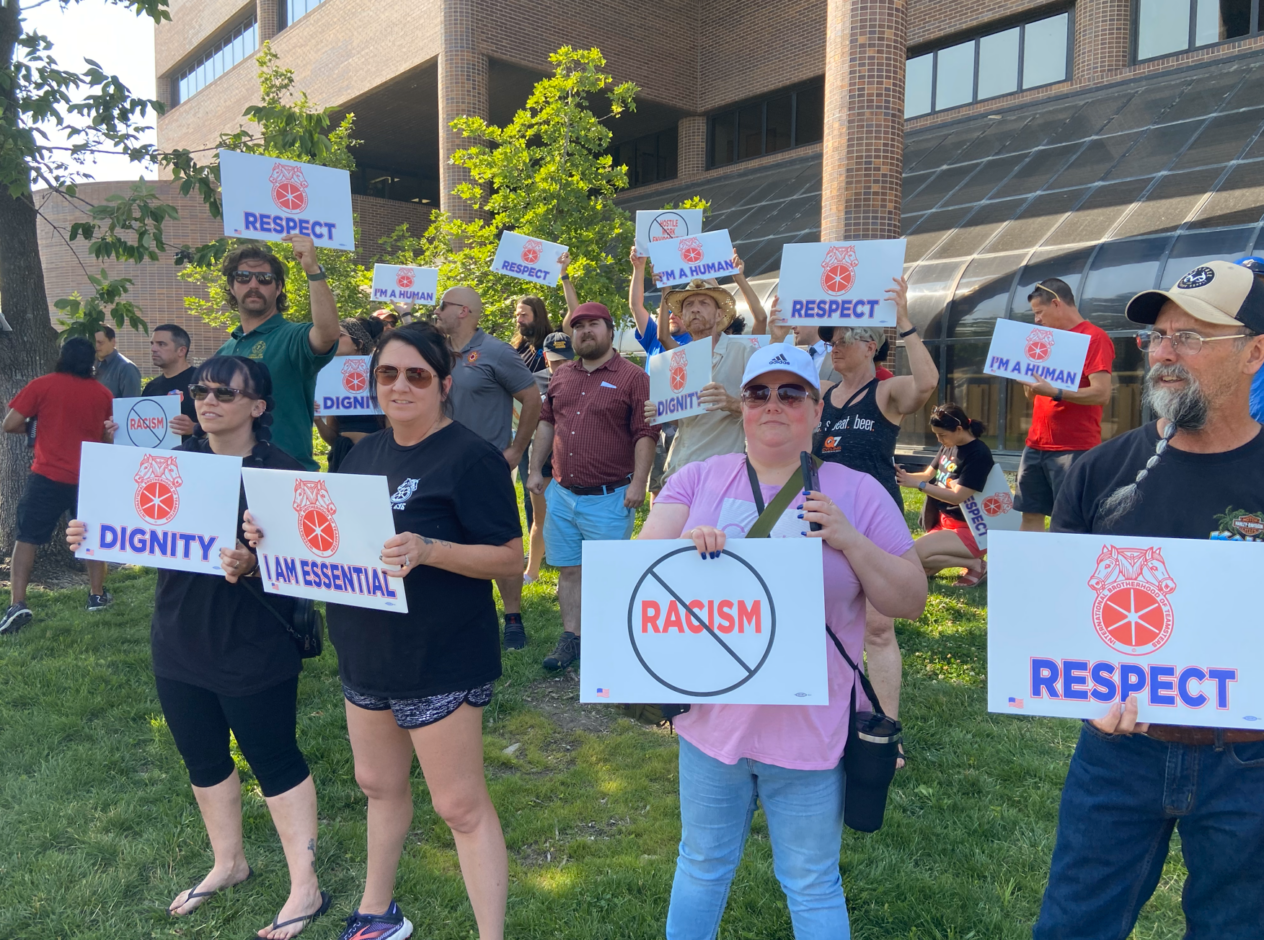 Solid Waste, Water, Streets, Traffic, and Field Operations Teamsters Demand Fair Treatment
Press Contact: Matt McQuaid Phone: (202) 624-6877 Email: mmcquaid@teamster.org
(LAWRENCE, Kan.) – City of Lawrence public sector workers represented by Teamsters Local 696 have filed a complaint in the District Court of Douglas County against their employer for ignoring grievances and safety concerns, as well as retaliating against workers. To educate the public about the issues raised in the complaint, Teamsters in the solid waste, water, streets, traffic, and field operations department held an informational picket outside of City Hall during the June 20th City Commission meeting.
The complaint highlights multiple instances where the City of Lawrence failed to follow the grievance procedure that was agreed upon in the ratified union contract, ignored workers' grievances outright, and refused to discuss safety concerns. The complaint also details instances where the City of Lawrence retaliated against employees who filed a grievance. In one specific example, the City removed the employee from their typical position on a front loader truck, made them paint trucks in the rain, and required them to watch 40 hours of training videos as a part of the discipline being challenged under the grievance.
"These Teamsters are responsible to keeping the City of Lawrence clean, well-maintained, and operating efficiently," said Michael Scribner, President of Local 696. "It's abhorrent that these workers are being treated with such disrespect in the workplace and the city must change its behavior immediately. Local 696 is proud to stand with our City of Lawrence members to ensure that their voices are heard and needs are met. We will not rest until they receive just treatment."
Teamsters Local 696 represents workers in a wide variety of industries throughout Northern Kansas, including UPS workers, public employees, school bus drivers, sanitation workers, and more. For more information, go to teamsters696.com.
« Previous
Next »