San Diego Teamsters Reject Subpar Offer From Transdev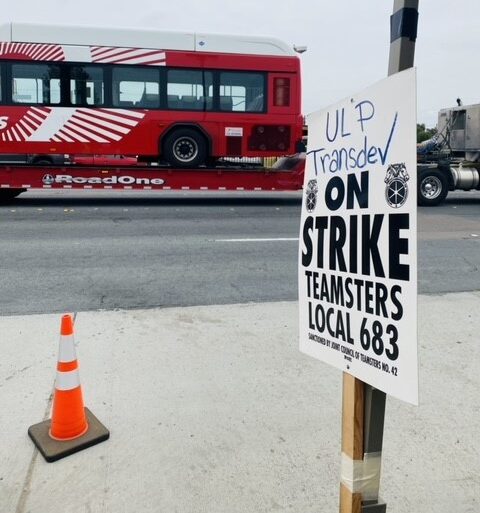 Strike Continues, Workers Demand Fair Contract at Transdev
Press Contact: Matt McQuaid Phone: (202) 624-6877
(CHULA VISTA, Calif.) – Teamsters Local 683 members who provide transportation services in San Diego have voted by an overwhelming 95 percent to reject the latest subpar offer from Transdev. The workers have been on an unfair labor practice (ULP) strike since May 16 and will remain on the picket line until an agreement is reached.
After the vote, Local 683 Secretary-Treasurer Lee Fletcher sent a detailed letter to members and Transdev leadership outlining key issues with Transdev's offer and why it was a nonstarter.
"Transdev stated it was disappointed to learn Teamsters Local 683 members voted down Transdev's offer. This should not have been a surprise as the negotiating committee told Transdev this offer would not be accepted by drivers," Local 683 Secretary-Treasurer Lee Fletcher wrote in the letter. "Transdev continues to ignore the concerns of its employees that provide a service to the public and profit to Transdev."
Transdev workers provide transportation services for the San Diego Metropolitan Transit System (MTS). Following the vote, the MTS Board of Directors announced a special meeting for Thursday, June 8 to discuss resolving the labor dispute.
"Teamsters Local 683 bus drivers remain united and committed to improving their working conditions and willing to negotiate a fair labor agreement for the Transdev employees," Fletcher said.
Teamsters Local 683 represents 2,700 workers in a variety of industries in Southern California.
« Previous
Next »