Teamster Wins Re-Election to Denver City Council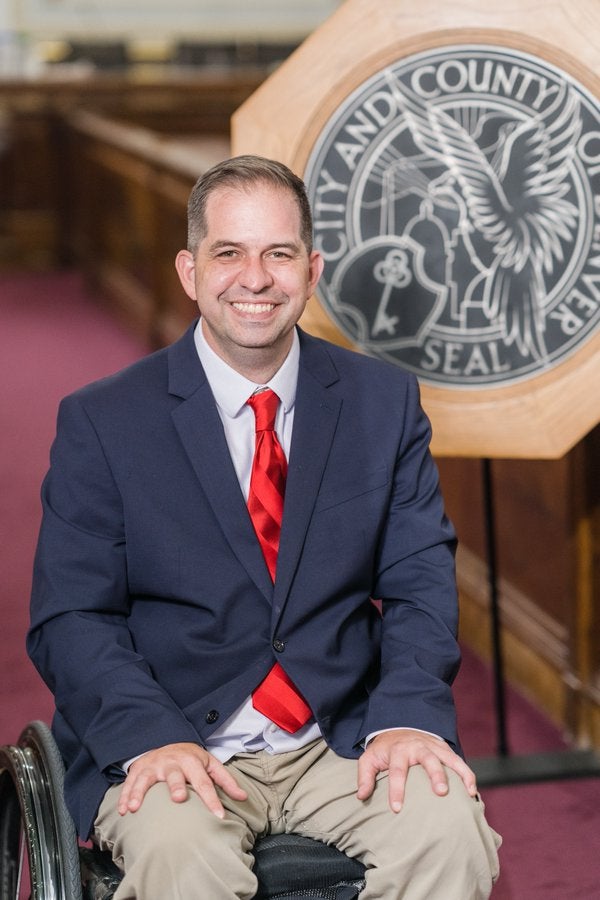 Local 17 Member Chris Hinds has successfully won a second term to represent District 10 on the Denver City Council. Local 17 was proud to endorse Hinds in his re-election and work with throughout his first term on the city council.
In Hinds' first term, he worked closely with Denver Teamsters on a variety of issues, including addressing problems in the Denver Sheriff's department, expanding collective bargaining for Denver City staff, expanding affordable housing, and addressing homelessness. Hinds also voluntarily recognized his staff's desire to unionize with Local 17, which made them the first staff members from an office at Denver City Hall to join the Teamsters.
"I am incredibly honored to be endorsed by over 15 labor unions," Hinds said shortly before the election. "I am a card-carrying, dues-paying member of the Teamsters union myself."
The Teamsters Union congratulates Chris Hinds on his second term on the Denver City Council and we look forward to continuing to work with him.
« Previous
Next »