Mount Diablo Unified School District Teamsters Win New Contract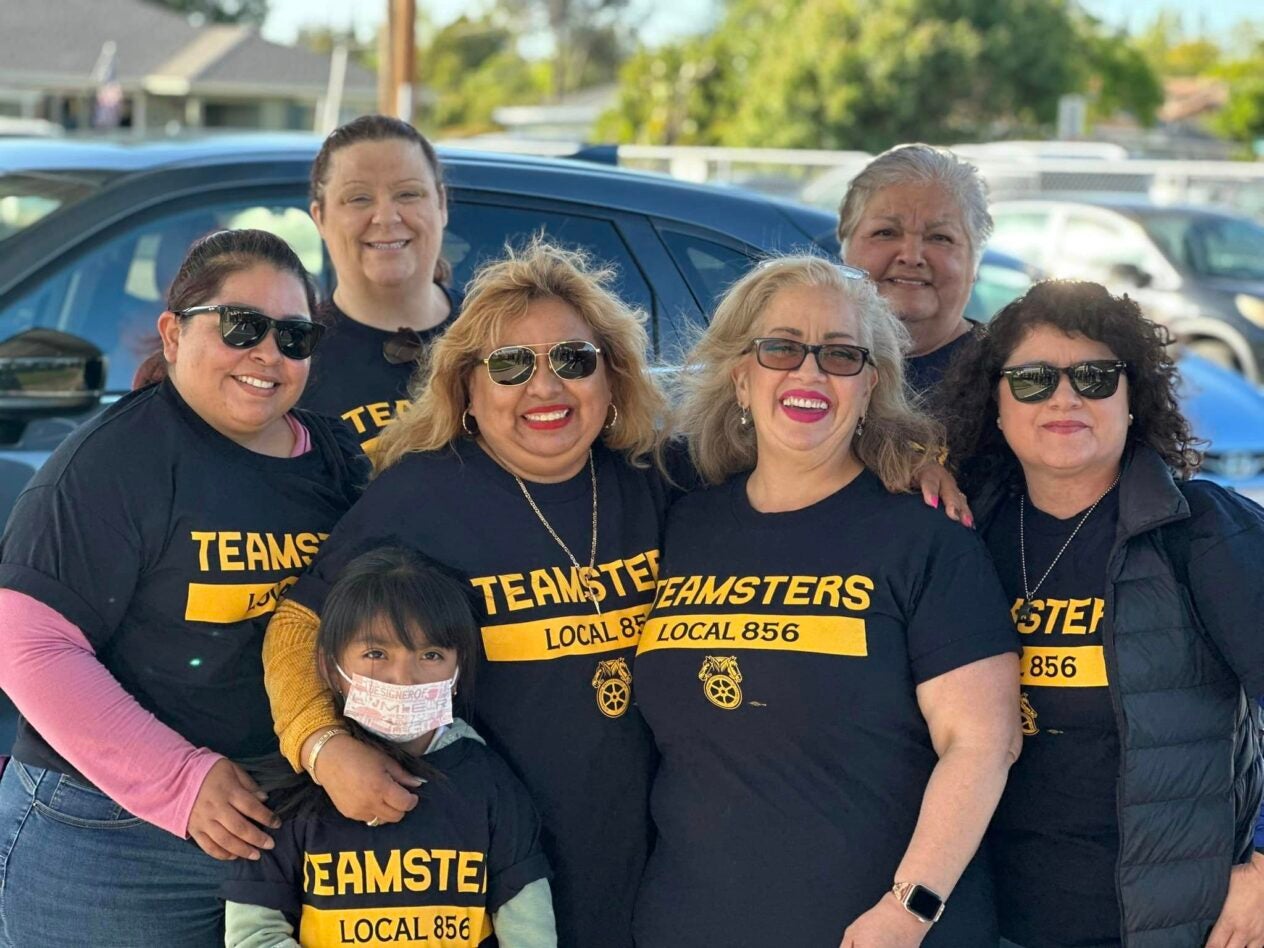 Maintenance, Skilled Trades, and Food Service Workers Secure Record Wage Increases
Press Contact: Matt McQuaid Phone: (202) 624-6877 Email: mmcquaid@teamster.org
(CONCORD, Calif.) – Mount Diablo Unified School District (MDUSD) Teamsters have ratified a new contract closing months of intense negotiations.
The new three-year contract includes record wage increases, a guaranteed compensation study on the majority of classifications, and improved contract language to protect members.
"This contract is a huge win for our members and takes us in the right direction of attracting and maintaining talent here at Mount Diablo Unified School District," said Noven Feria, MDUSD custodial lead worker and bargaining team member. "The families we serve deserve the investment, and we made sure to deliver."
"The work our members do at Mount Diablo Unified School District impacts tens of thousands of people in our communities," said Peter Finn, Teamsters Local 856 Principal Officer. "From the maintenance and skilled trades workers who repair and maintain our buildings to the food service workers who prepare and serve meals to feed thousands of students, it's our Teamster members who make this district a success."
Earlier this year, negotiations stalled between the district and Teamsters Local 856 members leading to months of organizing and direct action from workers.
"Our Mount Diablo Unified School District Teamsters showed their true character throughout the negotiations, never swaying on their commitment to our members," said Mark Jones, Teamsters Local 856 Union Representative. "We thank the negotiating team and every member who showed their support and took the time to rally at school board meetings."
Teamsters Local 856 represents nearly 500 workers at MDUSD, including custodial, food service, transportation, and maintenance and skilled trades workers. For more information, visit teamsters856.org.
« Previous
Next »