Teamsters Go on Strike at New Dairy Select Milk to Protest Unfair Labor Practices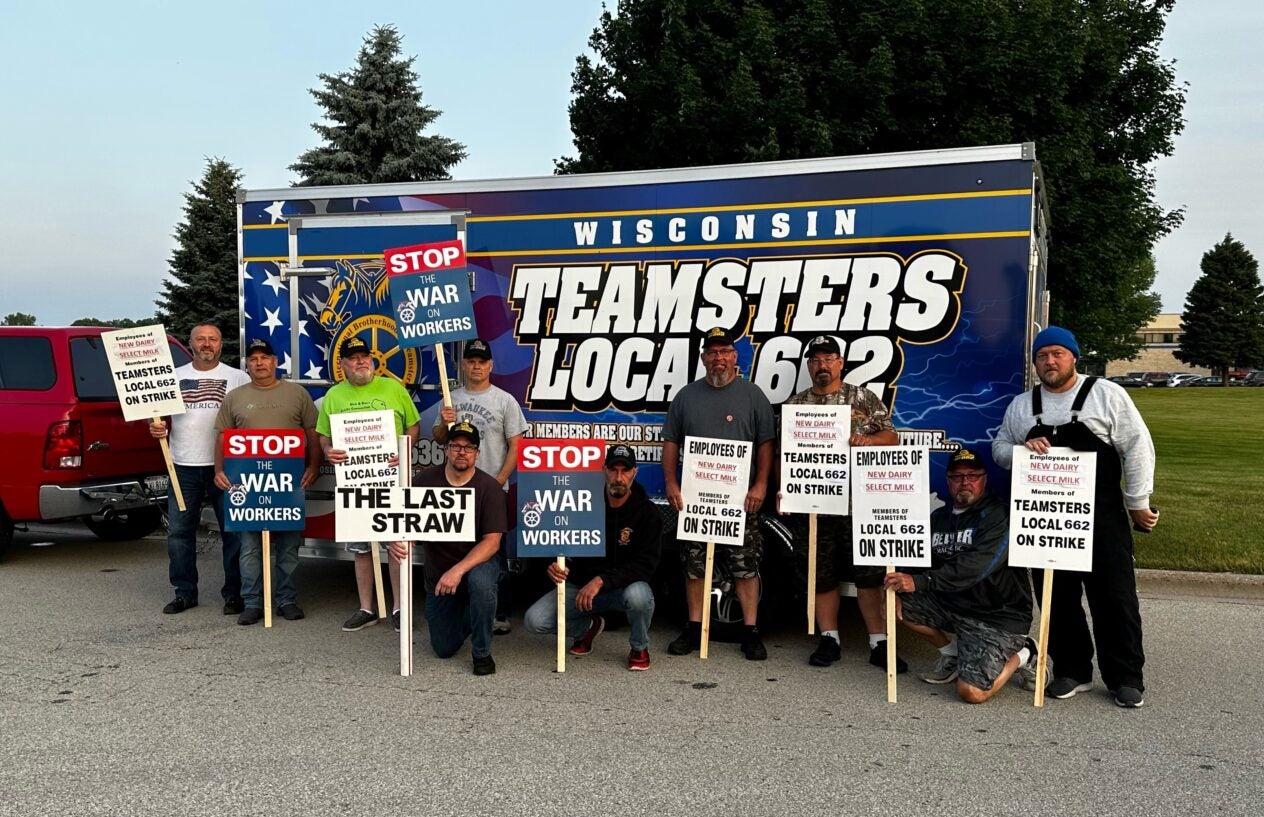 Company Refuses to Reach Common Sense Solution on Health Care Benefits
Press Contact: Matt McQuaid Phone: (202) 624-6877 Email: mmcquaid@teamster.org
(DEPERE, Wisc.) – Teamsters Local 662 members at New Dairy Select Milk, a subsidiary of Borden Dairy formerly known as Morning Glory, have gone on strike to protest unfair labor practices at the company. The workers produce sour cream for a number of well-known brands, including Taco Bell, Wendy's and Hello Fresh.
"Borden Dairy is saying 'take it or leave it,'" said Tom Strickland, Local 662 Secretary-Treasurer. "The employer isn't bargaining in good faith; this offer is terrible and concessionary. We're not going to take it."
Negotiations have reached a stand-off over the company's refusal to reach a compromise on the workers' health care coverage. Local 662 is pushing for the workers to join a Teamster health care plan, which would offer better coverage at a lower rate for both parties. Borden Dairy is demanding that the workers receive the company's health care coverage, which would force them to pay higher premiums and deductibles and come out-of-pocket for a wide variety of services that would be covered under a Teamster plan.
"There are more than one million workers covered under Teamster health care plans, and hundreds of employers are signatories to them – including other Borden facilities," said Peter Finn, Teamsters Western Region Vice President and Food Processing Division Director. "This posturing makes no sense, and the company needs to give its workers what they deserve."
Teamsters Local 662 represents workers in a wide variety of industries throughout central and northern Wisconsin. For more information, go to teamsters662.com.
« Previous
Next »