Teamsters Ratify Contract at Nevada Ready-Mix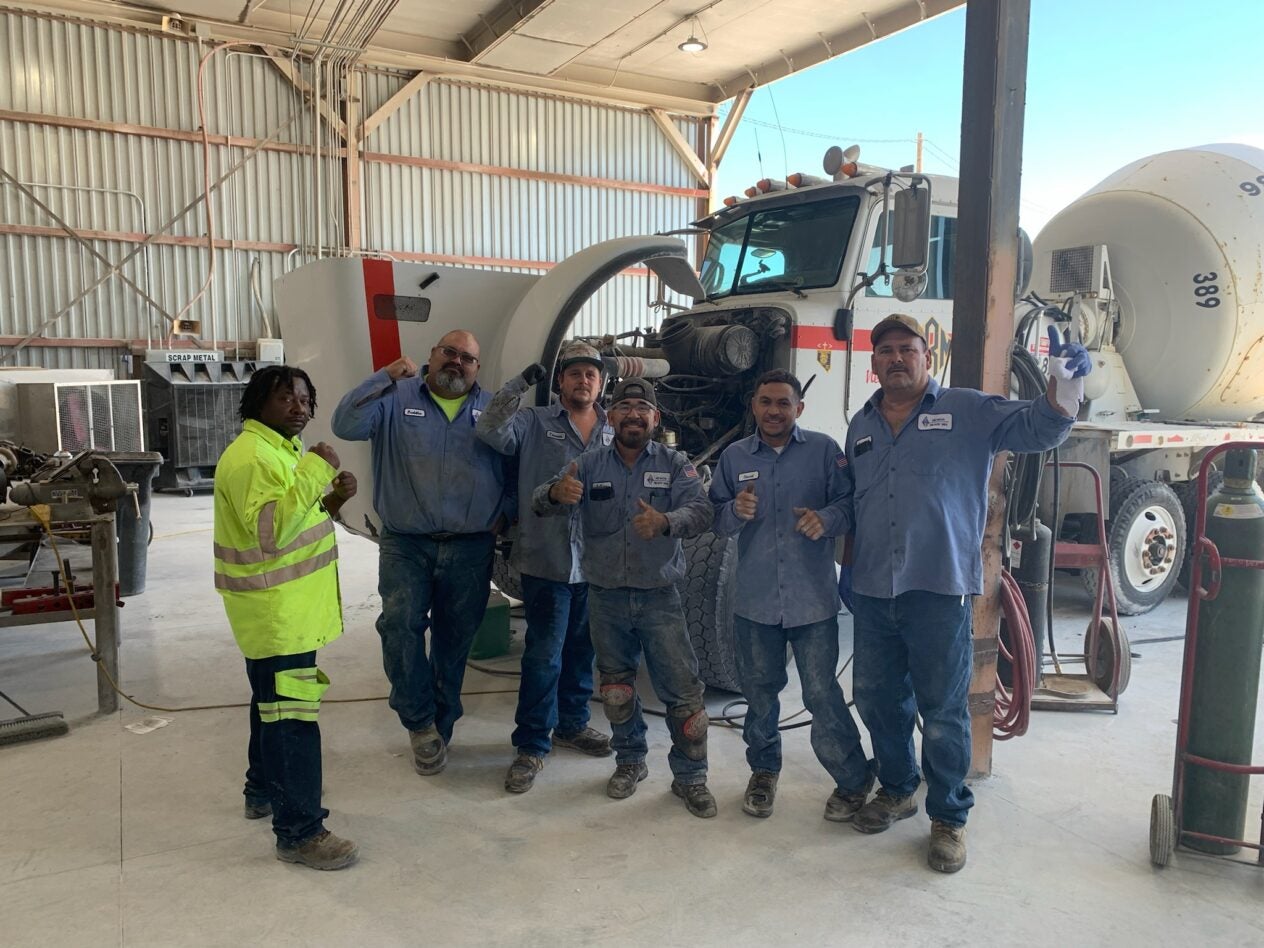 Agreement Raises the Bar for Standards Throughout Las Vegas Concrete Industry
Press Contact: Matt McQuaid Phone: (202) 624-6877 Email: mmcquaid@teamster.org
(LAS VEGAS) – Concrete truck drivers at Nevada Ready-Mix have ratified a four-year collective bargaining agreement with Teamsters Local 631.
"This phenomenal contract includes some of the largest improvements that the Las Vegas ready-mix concrete industry has seen in recent memory, and its milestone for the building trades unions here in town, who are fighting every single day to make sure that working families are benefiting from the construction boom," said Tommy Blitsch, Local 631 Secretary-Treasurer. "Congratulations to these workers, who worked incredibly hard and demanded their worth at the bargaining table."
The collective bargaining agreement has significant improvements. These include an $8.00 per hour increase over the course of the contract (with a raise of $3.54 per hour in the first year), major increases in employer-funded health care contributions, and paid bereavement leave for the first time at the company.
"Both union and nonunion ready-mix workers are going to benefit from this agreement because a rising tide lifts all boats, but for all of the people at nonunion concrete providers out there – if you join the Teamsters, all of us can do even better," said Kaylon Banks, a Nevada Ready-Mix driver who served on the Local 631 Negotiating Committee. The greater the union density in construction in any city, the better the wages and benefits are for the workers there. There's no reason we can't someday have it as good as ready-mix drivers in Chicago, New York, or the Bay Area."
Teamsters Local 631 represents workers in gaming, construction, logistics, transit, and other industries throughout the Las Vegas Valley. For more information, go to teamsterslocal631.org.
« Previous
Next »