Corsair/Scuf Gaming Workers Rally for Teamster Representation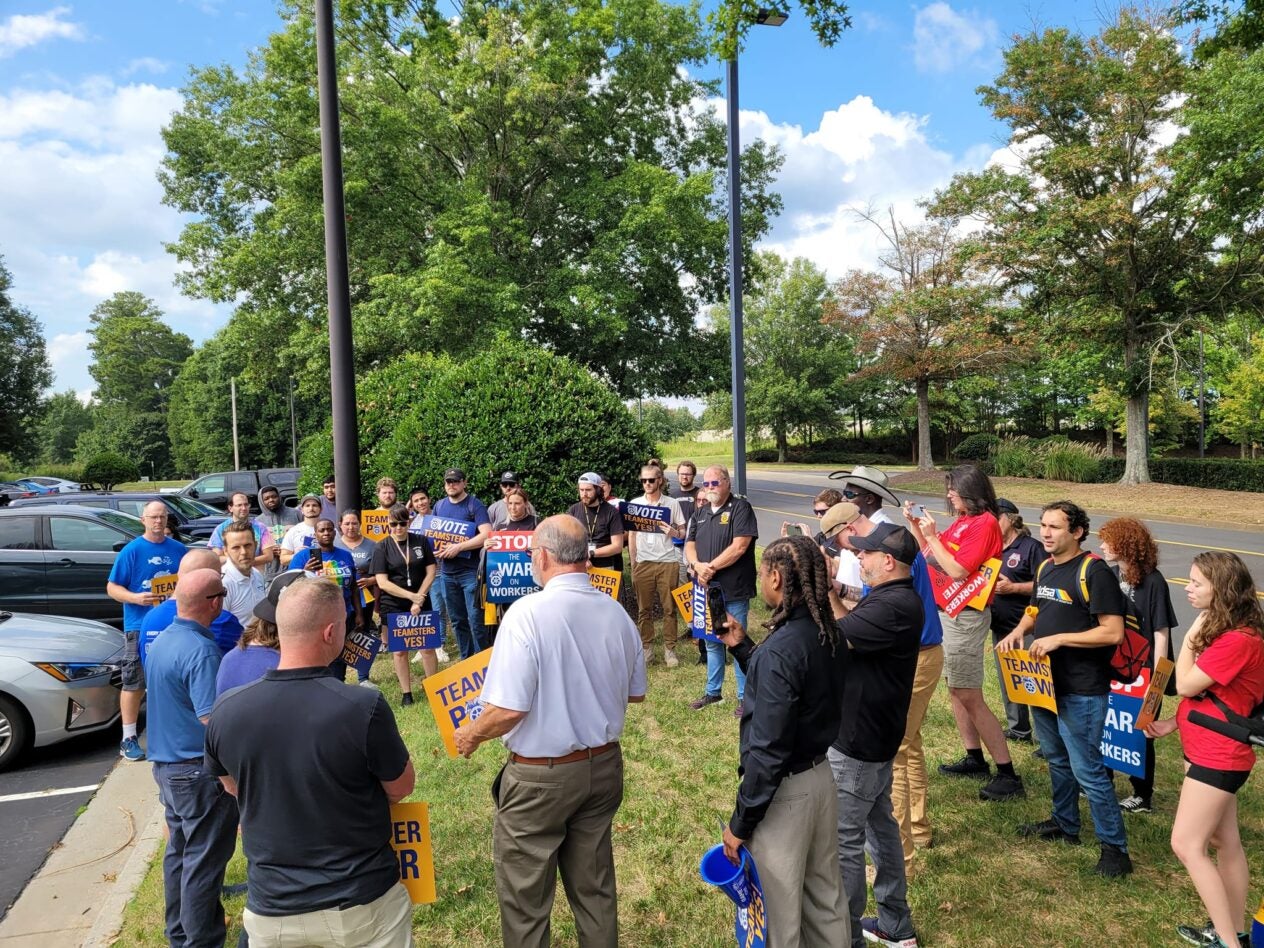 Game Industry Workers Fight Back Against Company's Anti-union Tactics
Press Contact: Daniel Moskowitz Phone: (770) 262-4971 Email: dmoskowitz@teamster.org
(DULUTH, Ga.) – Workers at Corsair Gaming, and its brand Scuf Gaming, rallied this week at their Duluth facility to stop the company's anti-union attempts to prevent workers from joining Teamsters Local 728.
The action on September 13 included elected officials and community members supporting the gaming workers' organizing efforts for union representation. A union election is scheduled for September 28, despite repeated union-busting efforts by Corsair and Scuf management to disrupt workers exercising their rights.
"We are forming our union for better working conditions at our facility," said Max Madsen, who tests returned Scuf gaming controllers for Corsair. "We want Scuf and Corsair to actually have good communications with the shop floor and warehouse so we can build a secure, safe, and productive work environment."
More than a dozen Corsair and Scuf workers marched in Duluth, where they modify high-end gaming controllers and hardware, to present their demands to managers. Instead of meeting, company supervisors locked workers out of the facility.
"I applaud the courage shown by these workers fighting for the basic right to self-organize," said Rocco Calo, Director of the Teamsters Industrial Trades Division. "Our union's inroads at this company show the potential for further unionization across the gaming industry."
While Corsair and Scuf wages an anti-worker campaign featuring hired union-busting consultants, the workers remain committed to unionize and win respect on the job, higher wages, and safer working conditions.
Teamsters Local 728 represents workers in an array of industries across Georgia. Learn more at TeamstersLocal728.org.
« Previous
Next »