Teamsters Applaud FTC's Antitrust Lawsuit Against Amazon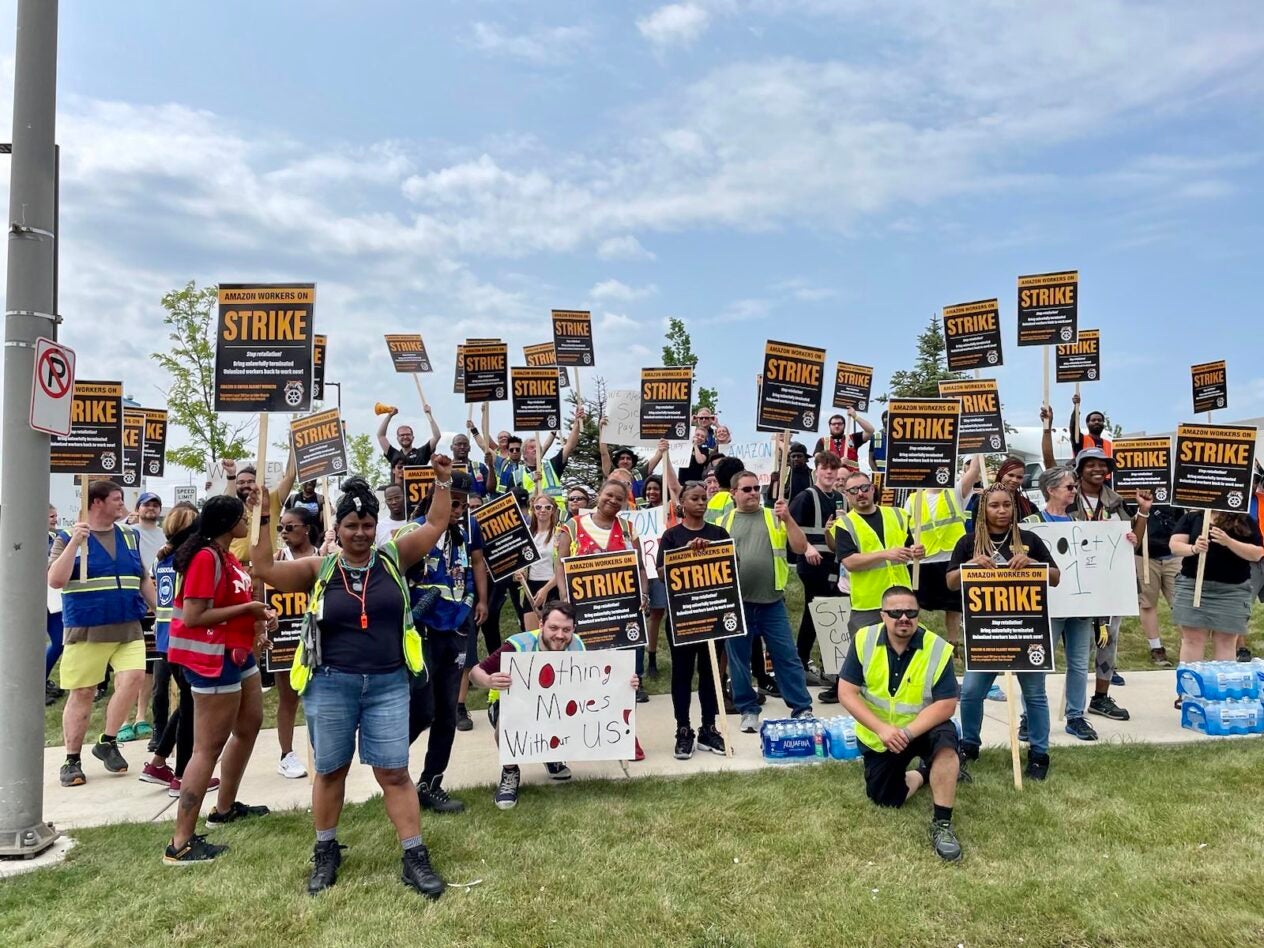 'Amazon Will be Held Accountable for Corporate Crimes,' O'Brien Says
(WASHINGTON) – The Teamsters applaud the Federal Trade Commission and 17 state attorneys general today for suing Amazon.com, Inc. The lawsuit details how Amazon engages in abusive business practices to illegally maintain its powerful position in the market at the expense of workers and small businesses.
"The tide is turning in favor of working people," said Teamsters General President Sean M. O'Brien. "With today's lawsuit, the Federal Trade Commission and a bipartisan group of state attorneys general have said 'enough is enough.' As more Amazon workers stand up around the country and the Teamsters fight to hold Amazon accountable for its shameful treatment of working people, we are ready to assist antitrust enforcers in ending Amazon's corrupt business practices."
The Teamsters are leading the fight for dignity and fair pay in support of workers at Amazon. In April, 84 Amazon drivers in Palmdale, Calif., organized with the Teamsters, becoming the first union of Amazon drivers in the country. As members of Teamsters Local 396, they bargained a contract with Amazon's Delivery Service Partner (DSP), Battle-Tested Strategies (BTS). Despite the absolute control it wields over BTS and workers' terms and conditions of employment, Amazon refuses to recognize and honor the union contract. Instead, Amazon has engaged in dozens of unfair labor practices in violation of federal labor law, including terminating the entire unit of newly organized workers.
Palmdale Teamsters are on an unfair labor practice strike, and have extended pickets nationwide.
"Amazon will be held accountable for its corporate crimes," O'Brien said. "The International Brotherhood of Teamsters proudly supports all Amazon workers, and we stand with lawmakers and regulators who are brave enough to put working people before corporate power."
Founded in 1903, the International Brotherhood of Teamsters represents 1.2 million hardworking people in the U.S., Canada, and Puerto Rico. Visit Teamster.org for more information. Follow us on Twitter @Teamsters and "like" us on Facebook at Facebook.com/teamsters.
« Previous
Next »